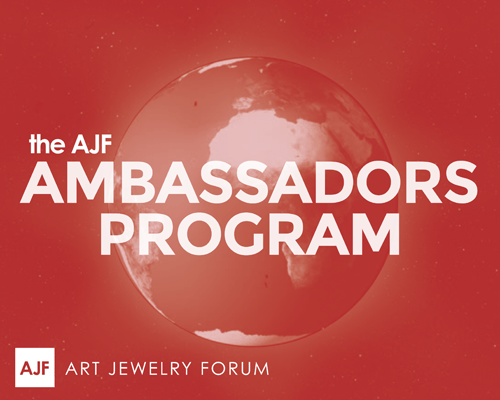 AJF is committed to art jewelry as a global practice and takes great interest in what's emerging in countries that are not yet established in the international network. These countries bring new perspectives to the art of jewelry, which can enrich the scene as a whole.
Over the years, AJF has published a number of articles that explore the potential for new perspectives that emerge beyond the traditional centers in Europe, followed by the US and Australasia. There is potential to continue this development by committing to a global conversation about art jewelry, from both established and emerging scenes.
AJF is appointing individuals as AJF ambassadors for cities and countries that have an art jewelry scene. This appointment recognizes the active role of the individual in the broader art jewelry network. The ambassadors help us to reflect what is happening globally. Feel free to contact them about their country, whether to promote something happening inside it or to make a connection from outside.
Wherever you are, you can use the hashtag #AJFisHere to be part of the global conversation.
Argentina – Mercedes Castro Corbat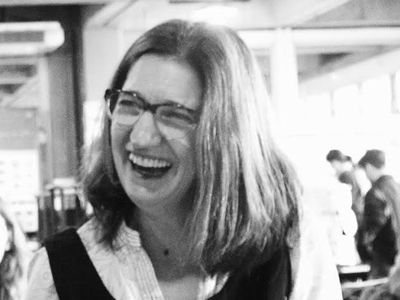 Mercedes Castro Corbat was born in Buenos Aires and completed a BA in visual arts at Buenos Aires University. She trained in Jorge Castaño's studio, and has taken workshops with Iris Eichenberg, Lisa Walker, Hanna Hedmann, Gemma Draper, and Ruudt Peters. She has taught accessories design at Cát.Kweitel-Kohon, FADU-UBA since 2013. Her work was selected for Schmuck Munich in 2015, and she has participated in exhibitions both in Argentina and abroad.
Email: [email protected]
Australia – Zoe Brand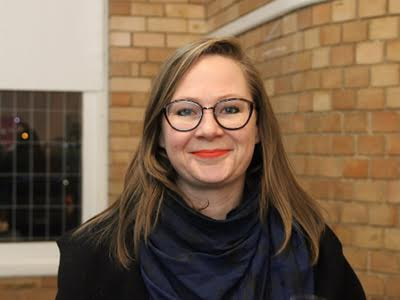 Born in Brisbane, Australia, in 1984, Zoe Brand left the Sunshine State bound for Sydney in 2004. There she completed an advanced diploma in jewelry and object design, worked in galleries, made jewelry, curated shows, and wrote words. In 2012, Brand made the move to the nation's capital, Canberra, and in 2014 completed her bachelor's of visual arts, majoring in gold and silversmithing at the Australian National University. She has recently finished her bachelor's of visual arts (honours) at the same university. She has exhibited in many group shows in Australia, New Zealand, Thailand, and Estonia, and her work is held in a number of significant private collections. Brand is also the director of the Personal Space Project, a gallery located in her bedroom.
Email: [email protected]
Austria – Veresa Eybl
Veresa Eybl is an artist and designer living in Vienna, Austria. After receiving a BSc in astrophysics, she graduated best of class from jewelry design college Die Herbststrasse in 2015 and has since been working as a freelance artist, designer and writer. Her scientific background becomes apparent in the conceptual depth of her works, investigating social issues and perceptions, employing various media such as photography, jewelry, sculpture and video. She was awarded a grant for emerging artists by the Austrian Federal Chancellery in 2016 and is a member of NOD (not only decoration), a platform for art and design projects which focus on social and environmental issues. Her aim is to promote exchange between a young generation of artists in Austria as well as globally, and to establish a dialogue about their views on the future of art jewelry. Email: [email protected] Facebook: fb.com/veresa.eybl Instagram: @veresa_eybl
Belgium – Hilde De Decker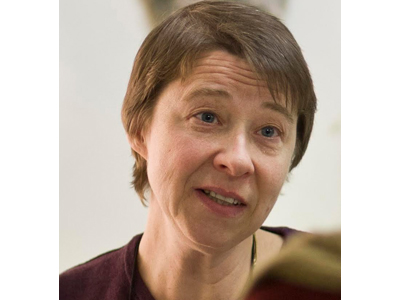 Hilde De Decker is a jewelry artist based in Antwerp, Belgium. She began her education studying interior architecture at St-Lucas Ghent, and later obtained an MA in jewelry design at the Lucas School of Arts Antwerp. She has exhibited internationally and developed a critical design practice that deals with aspects of value, memory, and domesticity. Her initial interest in interior architecture still marks her jewelry and objects, particularly when she carefully orchestrates installations and environments. Among other distinctions, in 2008 she was awarded the City Goldsmith's Price in Hanau, Germany. She was a lecturer at the Gerrit Rietveld Academie from 2000 to 2008 and director of the jewelry design and silversmithing program at Lucas School of Arts Antwerp from 2008 to 2016. Her work features in private and public collections, most notably the Stedelijk Museum 's-Hertogenbosch and the CODA Museum, Apeldoorn (both in the Netherlands); the Design Museum, Ghent, Belgium; and the FNAC, Paris.
Email: [email protected]
Brazil – Miriam Mirna Korolkovas-Krahô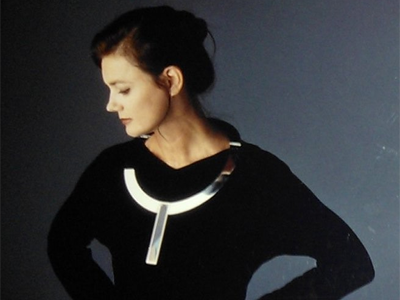 Miriam Mirna Korolkovas-Krahô was the first person in Brazil to receive a master's degree in art jewelry (from Pratt Institute, New York, 1983–1986). She was director and professor at the OFICINA School and Gallery of Jewelry in São Paulo, Brazil (1982–1991). In 2009 she was a CAPES & Fulbright Visitor Research Professor at Penny Stamps School of Art & Design at UMICH. She is currently curator of contemporary art jewelry at A CASA Museu do Objeto Brasileiro and at JOYA Barcelona, for Brazilian artists.
She receives artists from foreign countries for workshops: Enid Kaplan and Anne Mondro from the United States, Bettina Speckner and Tabea Reulecke from Germany, Sofia Bjorkmann from Sweden, and Tanel Veenre from Estonia. Nano Pulgar from Chile will be the next one for 2016.
She has exhibited her works in various museums and galleries in Brazil and foreign countries, in São Paulo, and at the Guarujá beach directs the artists in residence for jewelers. Miriam Mirna has offered workshops in various countries. She works with different indigenous people around Brazil, studying their corporal ornamentation. She has added Krahô to her name since being baptized into the Krahô community, Tocantins State, Brazil.
Canada – Marie-Eve G. Castonguy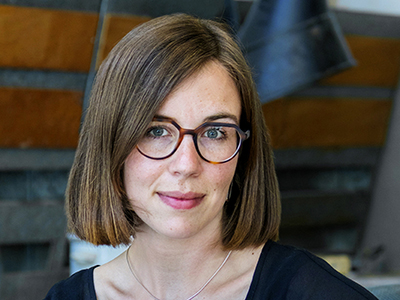 Marie-Eve G. Castonguay is a jewellery artist currently based in Montreal, Canada. She holds a diploma from the École de Joaillerie de Québec (2011) as well as a Bachelor of Fine Arts in Jewellery Design and Metalsmithing from NSCAD University (2013), in Halifax, Nova Scotia. She completed a four-year artist residency at Harbourfront Centre, in Toronto, where she was awarded a scholarship in 2014. She was granted with the Joya Award at Autor International Contemporary Jewellery Fair in 2015 and the Best of Wearable Artwork Award at the Toronto Outdoor Art Exhibition in 2016. She has shown her work in various exhibitions throughout Canada as well as in France, Romania, Austria, Spain, Greece the United-States and Finland.
Marie-Eve also co-founded MetalAid, an organization that supports and promotes contemporary art jewellery in Canada. She has coordinated the touring exhibition "Face à Face: An Exhibition of Canadian Contemporary Jewellery", which was part of Parcours Bijoux (Paris, 2017) and the Toronto Design Offsite Festival (Toronto, 2018).
Email : [email protected] Instagram: @mevegcastonguay Facebook: @megcastonguay
Chile – Pamela de la Fuente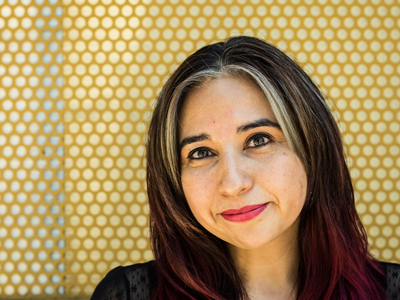 Pamela de la Fuente completed a bachelor of arts in jewelry and art history at the University of Chile, and a diploma in jewelry at National Autonomous University of Mexico, with specialized studies in Chile, Spain, Argentina, and Italy. She has lectured in jewelry since 2003 and created a school of jewelry under her own name. She founded the first contemporary Chilean Association of Jewelers, JoyaBrava, and was its president from 2010 to 2014. Her work has focused on teaching and management. Her own work as a jeweler involves recycled computer parts, giving new life to objects, shapes, and materials that were not destined to be gems.
Email: [email protected]
Colombia – Ana C. Berrio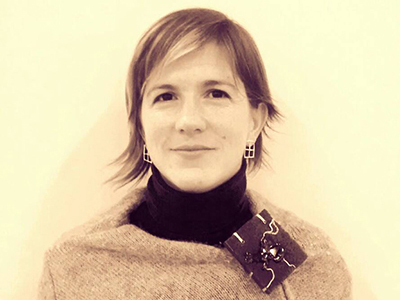 Ana C. Berrio finished her studies in fine arts in 2001, and then she went to Vicenza, Italy, to study jewelry. In 2004 she finished a master's degree in ephemeral spaces. During the last two years she has constantly tried to connect her artistic work with her jewelry to create pieces whose purpose is to communicate feelings or experiences.
Facebook: DE LA Mano Muestra Instagram: @delamano_ Email: [email protected] Czech Republic – Tereza Vernerova
Volna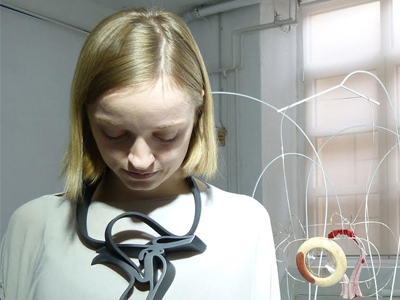 Tereza Vernerova Volna is a freelance curator focusing on contemporary jewelry, design, and fine arts. She received an MFA in product design from the Jan Evangelista Purkyně University in Ústí nad Labem, Czech Republic, and an MA in theory and history of design and new media from the Academy of Applied Arts, Architecture and Design, in Prague. Her master's research focused on Czech jewelry between 1938 and 1950 and especially on political topics and symbols reflected in jewelry. In 2011, she was a cofounder and curator of a group of Czech jewelry designers who named themselves UNOSTO. The collective organizes exhibitions and workshops and focuses on promoting contemporary jewelry both in the Czech Republic and abroad. Tereza is also curator of Galerie Mimochodem, which presents the projects of young Czech artists in a public space in Prague.
Email: [email protected]
Denmark – Marie-Louise Kristensen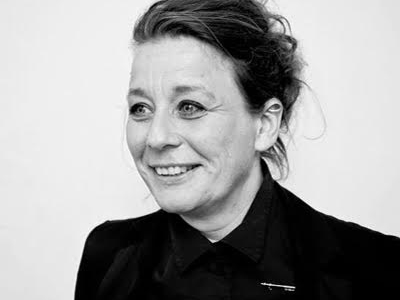 Marie-Louise Kristensen creates unique jewelry in a humorous and narrative universe. Her jewelry weaves the exclusive and the every day together, both in design and in materials. Kristensen graduated from the Institute of Precious Metals, Copenhagen in 2004. She works as an educator and coordinating projects within the field of jewelry. Marie-Louise Kristensens works has been selected for Schmuck, Munich in 2010, 2014 and 2016.
"My creative process enables me to connect with, reflect on and understand the world around me. I work with impressions and moods and combine them with quotations from the art world. My current work deals with how design icons, which comprise a static and recognizable form, also hold a diffused memory and surreal narrative…"
Email: [email protected]
Ecuador – Andrea Tello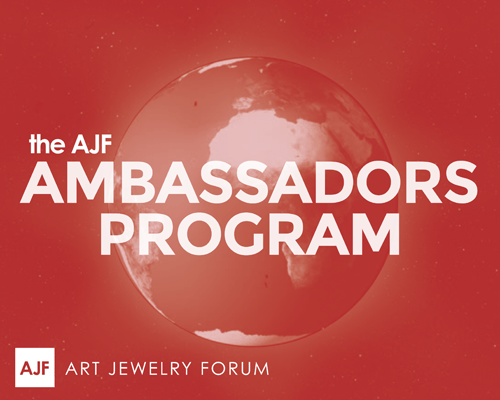 I was born in the jewelry business and grew up looking at life through the objects by artisans that my parents worked with.
I also studied Andean philosophy, music, and medicine, and today my filigree collection is a way of rescuing our Latin culture. For more than 12 years, I've been studying all the different meanings of indigenous women's clothes in South America, and I am happy to apply all those stories and knowledge through my jewelry designs. My desire is for people to understand, respect, and appreciate indigenous life, and my dream is to impose a Latin design in jewelry.
Email: [email protected] Website: www.andreatello.com Facebook: JOYAS ANDREA TELLO Instagram: JOYASANDREATELLO
Egypt – Azza Fahmy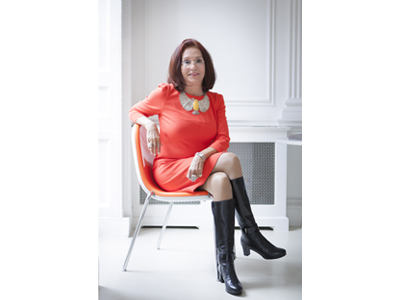 Originally apprenticed to a traditional master in Khan El Khalili, Egypt's ancient jewelry quarter, Azza Fahmy has since become a leading force in Egyptian jewelry and culture. In early 2012, Fahmy created a collection for the British Museum's exhibition Hajj: Journey to the Heart of Islam, entailing historic reflections inspired by the Hajj pilgrimage and sacraments. In 2013, she partnered up with Alchimia Contemporary Jewellery School in Florence to establish The Design Studio by Azza Fahmy.
The studio aims to educate young student designers who ultimately want to become professional jewelers themselves, equipping them with the knowledge that allows them to compete internationally. The studio is the first establishment of its kind in Egypt and the Middle East, positioning Egypt on the map as the region's jewelry design hub. In 2013, Fahmy partnered up with British designer Matthew Williamson for a two-season collaboration to create the "Azza Fahmy for Matthew Williamson" Catwalk Collection for London Fashion Week. Listed as one of Egypt's influential women, Fahmy travels internationally as a cultural ambassador for her country, and has held more than 200 exhibitions worldwide.
Email: [email protected]
Estonia – Urmas Lüüs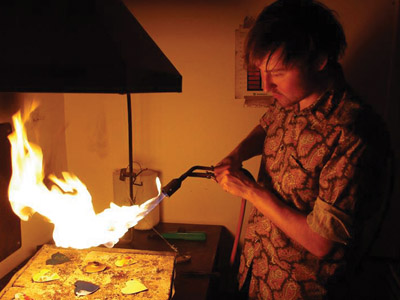 Urmas Lüüs (born 1987) is an Estonian jewelry and performance artist. During his studies as a blacksmith, he became interested in installation and sound art. Lüüs graduated from the department of jewelry and blacksmithing (MA, under professor Kadri Mälk) at the Estonian Academy of Arts in 2014 and after that worked as an assistant for Ruudt Peters in Amsterdam. His pieces are strongly related with multimedia art and performative aspects. For the last five years, Lüüs has done many collaborations with contemporary dance theaters as a performer, director, and artist. At the moment, he teaches at the Estonian Academy of Arts and works as a freelance artist at his studio in Tallinn.
His jewelry pieces are represented in Gallery Loupe (Montclair, New Jersey), Galerie Marzee (Nijmegen, Netherlands), and Galerie Biró (Munich, Germany), among others.
Email: [email protected]
Finland – Jenni Sokura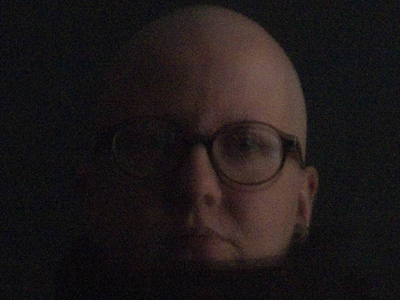 Jenni Sokura (born 1983) is a Finnish artist living and working in Southern Carelia, Finland. Sokura graduated with BA of Culture and Arts from Saimaa University of Applied Sciences in 2012 and is currently finishing her MA studies there. Sokura's focus during the studies and after has been on contemporary jewellery and visual art. She has also been working as a lecturer of jewellery art in Saimaa UAS since 2014. Sokura has been the chairman of the Finnish Jewellery Art Association since 2013. She has lately been working with themes such as food and cultural meanings attached to it as well as Finnish cultural traditions and folklore creating both wearable pieces and objects. Sokura has been exhibiting both in Finland and internationally. She is the youngest member of Hibernate-group among three other Finnish professional jewellery artists.
Email: [email protected]
France – Stella Bierrenbach
Stella Bierrenbach is a Brazilian artist living and working in Paris, France. In São Paulo she studied and worked in film. She moved to Lisbon in 1996. After studying jewelry at Ar.Co for one year, she moved to Amsterdam to study in the jewelry department at the Gerrit Rietveld Academie, from which she graduated in 2001. Since then, she has participated in exhibitions in Europe, North America, and Brazil. In 2014, she joined the group of artists at Galerie Résidences, in the Marais district of Paris. She's a founding member of the association D'un bijou à l'autre, which is behind the event Circuits Bijoux, which took place in Paris in 2013–2014, and its second edition, Parcours Bijoux, which will be held in fall 2017.
Email: [email protected]
Germany – Nadja Soloviev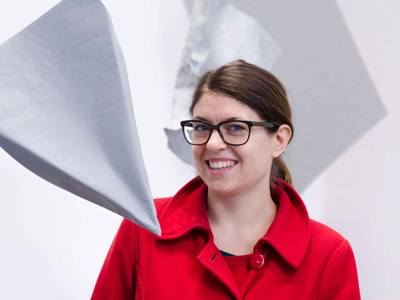 Nadja Soloviev is a jewelry artist who was born in 1985. Her parents had a jewelry shop and, when she was only five, Nadja started to join them for craft fairs. By the time she finished high school, she was taken with the subject of jewelry. In 2006 she left her hometown of Memmingen for the goldsmithing school in Pforzheim; she spent a year working at Metalab/CoTA in Sydney afterward. She then continued her education at the Academy of Fine Arts in Nuremberg.
Nadja gained a BFA from HDK Gothenburg, School of Design and Crafts, Sweden (2013) and finished her studies at the Academy of Fine Arts Nuremberg as one of Suska Mackert's "Meisterschüler" in 2016. She has exhibited in many group shows in Germany, Sweden, the Netherlands, and Australia, and her work was shortlisted for a number of international awards. Nadja lives in Munich, where she spends her time in her studio making jewelry and trying to figure out what will come next.
Email: [email protected]
Photo: Sperber Fotografie
Greece – Anastasia Kandaraki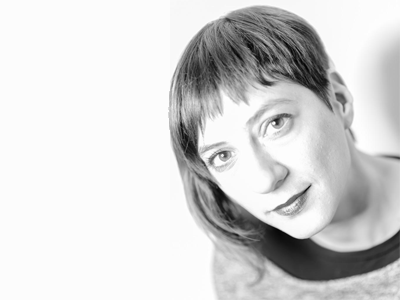 Anastasia Kandaraki was born in Athens. She studied for one year at the silversmithing and jewelry design school Mokume in Athens and then, in order to develop her artistic skills, went to Florence, Italy, where she completed a three-year study of designing and manufacturing jewelry in Alchimia School. She was taught by renowned artists and teachers in the field of contemporary jewelry, such as Peter Bauhuis, Lucia Massei, Doris Maninger, Manfred Bischoff, Ruudt Peters, and Robert Smit. Since 2008, she has participated in exhibitions both in Greece and abroad. She lives and works in Athens. In 2011, wanting to share her passion for jewelry, she decided to create Anamma studio, where she currently teaches and organizes contemporary jewelry seminars and exhibitions.
Facebook: Anastasia Kandaraki
Iceland – Helga R. Mogensen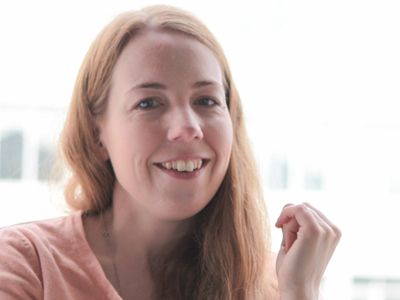 Helga R. Mogensen was born in Reykjavik, Iceland, in 1980. She graduated with a BA (Hons) degree from the jewelry and silversmithing department at Edinburgh College of Art in 2007. After graduation, she stayed in Scotland for a few months and did work for galleries and exhibitions, including New Faces, a show that was organized by the Crafts Council and held in the V&A in London.
Helga moved back to Iceland and lives and works in Reykjavik. Her work focuses on the personal aspects of her life. She is deeply inspired by a place in the north of Iceland where she goes every summer with her family. The closeness to nature and the remote location make this place her favorite when seeking inspiration. She uses a variety of materials, such as metal, driftwood, and fish skin, in her work. Helga is active in making, selling, and exhibiting her work both in Iceland and abroad. She is part of a collective of 11 women who run a gallery space in Reykjavik.
Email: [email protected] Facebook: helgamogensenjewellery Instagram: @helgamogensen
India – Eina Ahluwalia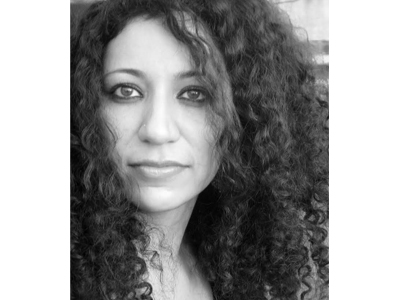 My jewelry is my personal and social activism. My themes revolve around feminism and spirituality, and my pieces are sometimes subliminal and other times loud messages to the wearer and the world. They are meant to give people a strong yet beautiful way to wear a personal reminder or a point of view. For me the pieces are sublimated outrage, despair, hope, humor, and utopian idealism. The process of creation is usually cathartic.
It is also my secret crusade to subvert the paradigm of jewelry as a means of ornamentation loaded with patriarchal symbolizers, a way to appear more beautiful to the other; and reclaim and redefine jewelry as a woman's way of expressing her independent identity, as a symbol of empowerment, purely for her own enjoyment, as a celebration of herself.
Email: [email protected]
Iran – Anahita Anasseri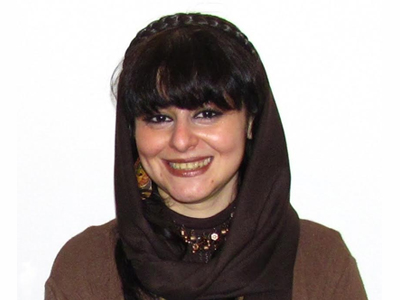 Anahita Anasseri is an Iranian artist who studied industrial design in art and architecture University in Tehran and works in different field of jewelry making and sculpture, from recycled material to stone sculpture. She worked at Aria Gallery and the Tehran Museum of Contemporary of Art and now heads the jewelry-making department of Mahe Mehr Art & Culture Institute. She has attended different art courses under famous sculptors such as Mr. P. Tanavoli, Mr. M.H. Emaad, and Mr. K. Sabri, and has also held several jewelry and sculpture exhibitions.
Ireland – Jaki Coffey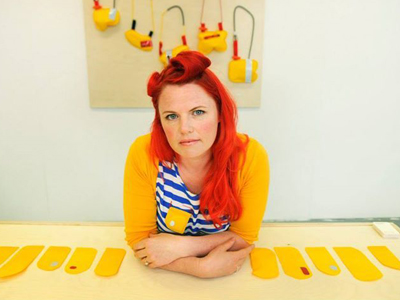 Jaki Coffey is a Dublin based designer/maker born in 1981.
She has just completed an MFA in design at NCAD, Dublin. She also holds a bachelor's of design in craft design (metal and jewelry). Coffey has received awards from Future Makers and undergraduate awards for her work, as well as funding from bodies such as ID2015. She was chosen for Schmuck Selected Exhibition, Munich, 2016.
She creates bright statement studio jewelry. Her pieces are collectable objects which translate to wearables. Color and playfulness play an integral part in her work and her jewelry invites interaction.
Coffey's intentions are achieved with attentive design and careful consideration of materials, which range from precious metals to found objects.
Facebook: jakicoffeydesignermaker
Israel – Ariel Levian
Ariel Lavian, born 1983, Israel.vContemporary jeweler, designer and lecturer at Bezalel academy of art and design. Graduated in 2012 his B.F.A, Fashion and Jewelry, at Bezalel, Academy and in 2016 his Master's Degree in conceptual design, also at Bezalel. Lavian has exhibited in many exhibitions around the world and his designs are in private collections as well as selected museums.
Lavian design is influenced by the raw materials surrounding him. He creates new worlds from the limited resources and finds tremendous wealth in the soil, the rotting logs, wasp's nest, branches of the trees, broken objects, old plastic bags. It can be anything. He refers to the material and not to the object, studies it, understands its properties and uses it to create small but complete scenes of staged nature, ex-wild. He believes that through design – as a tool – we can make a change, make a difference, affect people.
Email: [email protected] Tel: +972 (0) 528310301 Instagram: @ariellavian
Italy – Nichka Marobin
Nichka Marobin is a Dutch and Flemish art historian. She graduated from the University of Padova (Italy) with a thesis on German and Flemish Renaissance ornament prints.
She's a contributor to Art Jewelry Forum and No-Gram Cloud for contemporary jewelry; curator and founder of The Morning Bark, a blo(g)azette on arts and humanities; and a passionate collector of contemporary jewelry.
Email: [email protected] Instagram, Twitter & Pinterest: @TheMorningBark Personal Instagram account: @mabnichka
Japan – Makiko Akiyama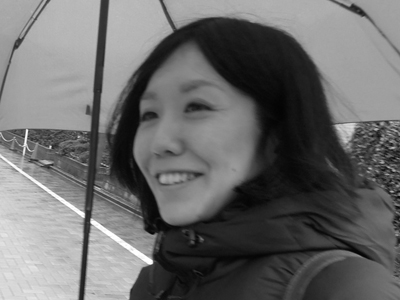 Makiko Akiyama was born in Osaka, Japan. She is an independent writer and also works as a translator. In 2013 she launched a newsletter for Japanese readers that regularly features translated articles from Art Jewelry Forum.
Email: [email protected]
Kazakhstan – Serzhan Bashirov
Serzhan Bashirov has had many solo exhibitions of his art jewellery, the most recent is "Kerulen-III" at Gallery Hassanat, Astana. He has also exhibited in Germany, France, Russia and the USA.
Email: [email protected]
Mexico – Holinka Escudero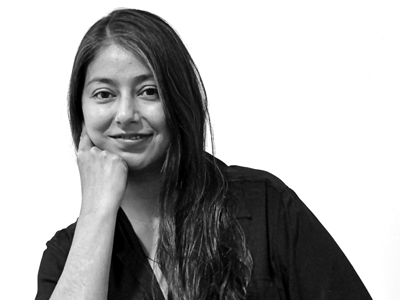 Holinka Escudero started a blog about contemporary jewelry in 2007. Her conception of contemporary jewelry was developed further during the 2010 Gray Area Symposium in Mexico City, and the Simposio en Construcción I in Argentina, in 2013. 2013 was the year when the conversation of contemporary jewelry really started in Mexico: workshops, exhibitions, the SIN TITULO collective, etc. In 2014 she started The Jewellery Activist network to share information with an international audience.
Twitter: @Holinkaescudero Email: [email protected]
Nepal – Aayusha Shrestha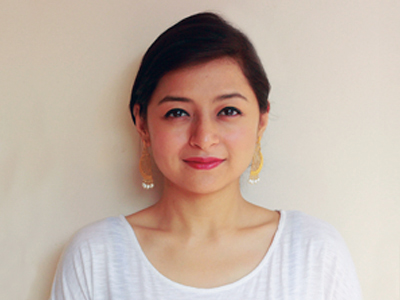 Aayusha Shrestha was born in Kathmandu, Nepal. After completing her BA in sociology from Delhi University, she began her career in the development sector in Nepal. Time spent traveling across Nepal while working on various projects made her realize the gaps that exist between the ideas taught in classrooms and the realities of working in the field. Having always been curious about art and design, she decided to follow her passion and enrolled at Kathmandu University, Center for Art and Design, majoring in graphic design. Living in Kathmandu allowed her direct visual access to numerous traditional crafts and workshops spread across the city. It soon became apparent to her that there was a real dearth of contemporary designers working together with traditional craftsmen to create an economically sustainable environment. She started AAMO, her line of conceptual jewelry. AAMO works closely with local artisans who continue to practice the traditional craft of jewelry-making, which has been passed down from generation to generation.
Email: [email protected] Instagram: @aamo_nepal
Netherlands – Andrea Wagner
Andrea is German-born (in the Black Forest city of Freiburg) and was Canadian-raised for 12 years (on hinterland farmland south of Montreal), and has lived in Amsterdam since 1994. She studied under Ruudt Peters at the Gerrit Rietveld Academie, from which she graduated in 1997. After moving back to Germany and completing several years of economic administration training, her need for creative expression alongside corporate work turned into several years of very free and highly addictive jewelry courses in a local artist workshop. These inadvertently ensued another life turnaround: A one-year move to Berlin for a technical internship, another move to Hanau for a guest year at the Zeichenakademie, and ultimately relocation to Amsterdam to study in the jewelry department.
Her work is featured internationally in exhibitions and private as well as public collections, such as the Museum of Arts & Design, New York; the Museums of Fine Arts in Houston and Boston as well as Montreal; and, in the Netherlands, at CODA Museum Apeldoorn, Françoise van den Bosch collection Amsterdam, and Textile Museum Tilburg. She lectures and teaches workshops on an irregular basis and was a guest professor at Rhode Island School of Design during the 2012 fall term. She is the curator and organizer of the exhibition GOLDEN CLOGS, DUTCH MOUNTAINS, which toured to seven venues in the United States and Canada during 2007 and 2008. Together with Valeria Vallarta-Siemelink, she curated the exhibition WALKING THE GRAY AREA in 2010 in Mexico City.
Email: [email protected] Website: andreawagner.nl
New Zealand – Kristin D'Agostino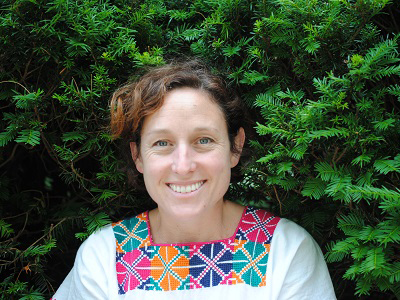 Kristin lives in Auckland under the shadow of a dormant volcano. A co-contributor of the Overview e-newsletter with Raewyn Walsh and Sharon Fitness, she is a card-carrying member of the Jewellers Guild of Greater Sandringham. She completed a degree in contemporary jewelry under the tutelage of Kiwi jewelry greats such as Pauline Bern, Areta Wilkinson, Alan Preston, Fran Allison, Warwick Freeman, Jane Dodd, and Octavia Cook. Kristin created and ran a project called Broach of the Month Club, a book club with brooches. She had the privilege of participating in the Handshake project as a mentee of Judy Darragh, and is currently on the board of Objectspace.
Email: kristindagostino(at)gmail.com
Norway – Nanna Melland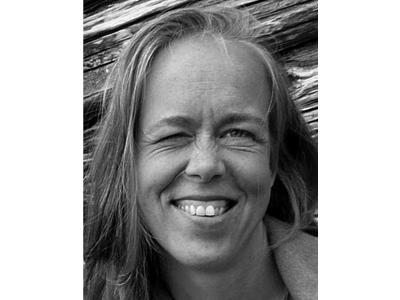 Nanna Melland (1969) was born in Oslo, Norway. She graduated from Academy of Arts in Munich in the class of professor Otto Künzli in 2008, where she was appointed Masterstudent and received the Academy's Debut prize for her diploma work. She has a broad interdisciplinary education in the arts as well as being a trained goldsmith and having the degree of Candidata Magister in history of religion and social anthropology from the University of Oslo.
She has participated in solo and group exhibitions, symposia, and workshops internationally since 2001, and has received several prizes. A number of her works have been bought by public and private collections, and her work is also represented in a variety of publications. She teaches and gives lectures in schools in Norway and Europe.
"Jewelry is not only a means to decorate the body, but meaningful and important objects connected socially, politically, economically, as well as environmentally to human life."
Email: [email protected]
Pakistan – Sahr Bashir
Sahr Bashir graduated in 2001 with a postgraduate degree in design from the College of Fine Arts, University of New South Wales, Sydney, Australia. Currently associate professor and head of the jewelry and accessory department at the School of Visual Art & Design, Beaconhouse National University, Sahr took the lead in establishing the department, the first of its kind in Pakistan.
With over 15 years of experience in the education sector, she has played a pivotal role in developing curricula and educational materials, in addition to training faculty, professionals, craftspeople, and students. Sahr has taken special initiatives to introduce product development and training modules for community engagement in liaison with established government and private organizations in Pakistan. This has led to the implementation of several design interventions for craftspeople and women, especially from the underdeveloped communities of Punjab.
Through her own practice, Sahr has represented Pakistan internationally, most recently in Delhi and Beijing. With the launch of "The Iqra Project" in 2015, all proceeds from her jewelry collection contribute to supporting educational charities in the country. She was awarded the Alumni Excellence Award for Education by the Australian government in April 2014 for her efforts toward skills training, community development, and design interventions through education.
Email: [email protected]
Poland – Justyna Stasiewicz
I have been dealing with jewelry for seven years, and my work has two faces: On the one hand, I create objects which are a form of artistic expression; on the other, I have been designing commercial jewelry using a number of techniques including 3D technology. I am currently a PhD student at the Academy of Fine Arts in Łódź, and a co-founder of jewelrydesign.pl.
I have participated in numerous exhibitions in Poland and also in Munich, Chemnitz, Barcelona, Valencia, and Kaliningrad. My works are in the collections of the Regional Museum in Sandomierz and the Museum of Earth Sciences in Warsaw.
Email: [email protected]
Portugal – Carlos Silva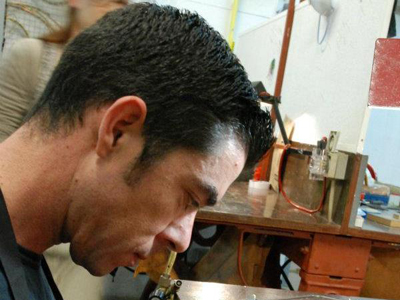 Carlos Silva lives and works in Estoril, Portugal. He studied jewelry for four years at Ar.Co—Centro de Arte e Comunicação Visual in Lisbon, graduating in 2013. He has been invited to participate in various exhibitions and is a board member of PIN—Portuguese Association of Contemporary Jewellery. His artist's statement asserts: "In my work I create jewellery by using many organic shapes and use techniques which allow me to replicate these unique shapes, their natural formations and imperfections, because therein lies their true beauty."
Email: [email protected]
Romania – Dan Piersinaru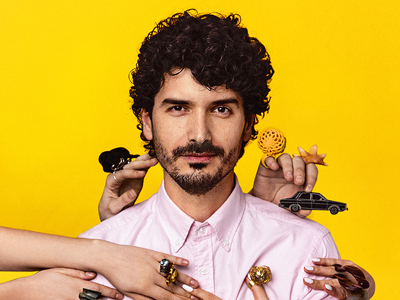 Dan Piersinaru graduated from the University of Art and Design in Cluj Napoca, Romania, with a major in photo-video-multimedia. His work has been featured among young artists' projects since 1999. His artistic vision encompasses a wide array of genres, from photography and video art to installation, drawings, and object design.
Dan works closely with other artists and has dedicated himself to curating design exhibitions and organizing design fairs, balancing between a pragmatic world of cool and an idealistic universe of concepts. He is the founder and director of AUTOR International Contemporary Jewelry Fair—the only fair of this type in southeastern Europe—of Marche de Noel Design Fair, and editor-in-chief of AUTOR Magazine, an editorial product focused on contemporary jewelry and on the way we choose to decorate our bodies.
Email: [email protected]
Russia – Alyona Yakimovich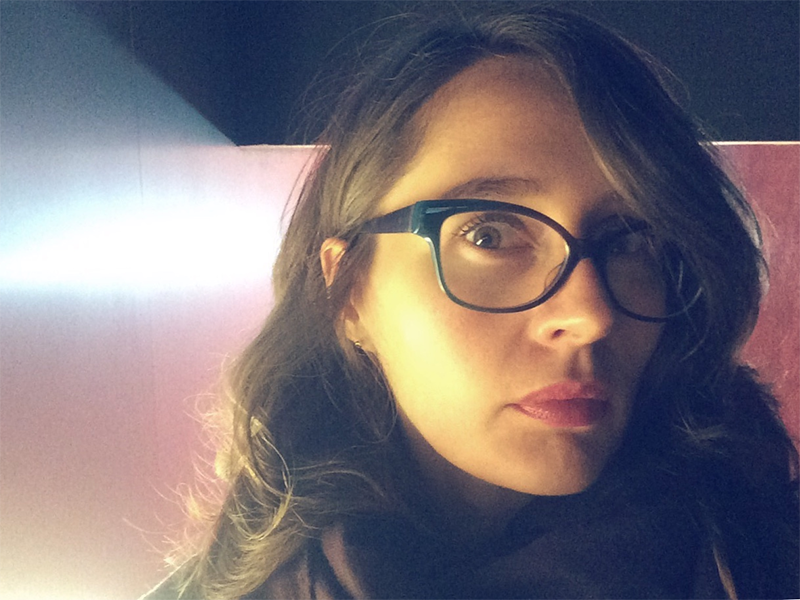 Alyona Yakimovich is art jewelry enthusiast from Moscow, Russia. Because of my high interest and addiction to this field, I have frequent acquaintances and wide range of connections in Russia and abroad (jewelers, non-commercial organisations and communities, journalists). My dream is Russian art jewelry masters to be known and recognized here and global, have a steady demand for their work, have time to make new masterpieces and have special place (gallery) to organise presentations and special meetings. I'm ready to invest my time, knowledges and powers to support this. After the graduation from the faculty of foreign languages (English and German), I additionally have received a specialized education in PR and advertising. I have worked in different companies as PR and marketing specialist, project manager and business developer. Now I'm producer on the Russian TV channel. I also have experience working as volunteer at the program "ask me about the art" in the museum of modern art, where we communicate with the visitors and tell them about the current exhibition and explain its content to make them closer to the contemporary art. Email: [email protected]
Slovakia – Slavomira Ondrusova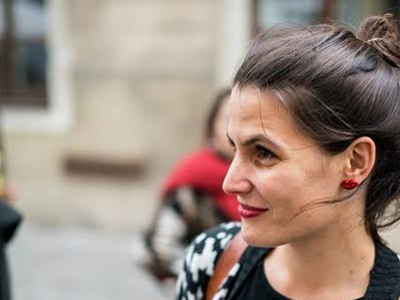 Slavomíra was born in 1985, in Bratislava, Slovakia (former Czechoslovakia). An art doctoral (ArtD.) student at the Academy of Fine Arts and Design in Bratislava, she focuses her dissertation bearing the name "Drawing and Object – From Thought to Material" on immateriality becoming material. During her undergraduate studies she spent four months at the SODA studio at Hochschule fur Güstaltung in Pforzheim as well as one year at the Jewellery and Blacksmithing studio at the Estonian Academy of Arts in Tallinn. Slavomira co-organizes ŠperkStret – an international biannual conference on contemporary jewellery located in Bratislava. The conference is accompanied by exhibitions and presentations, where a wider audience can explore and connect itself to the emerging issues concerning jewellery, crafts, making and contemporary approaches. The team behind ŠperkStret is also behind an international project called SchmuckWander, where diverse approaches and jewellery artists are put together to make a single travelling piece. In addition to her jewelry-related event activities, Slavomira is the founder of Magazine X, an international periodical dedicated to contemporary drawing where she contributes in different ways – as a curator, editor and a writer.
In her work, Slavomira loves to shift between various artistic media – drawing and object, jewellery and words, exploring the "in-between" area where things are getting "blurred" and un-categorizable, thus arousing curiosity in the viewer and artist alike.
Email: [email protected]
South Africa – Beverley Price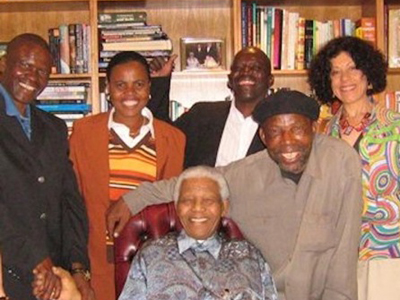 Born during apartheid, Beverley Price left South Africa for 13 years until the release of Nelson Mandela. She trained as a jeweler in Jerusalem, and in London at Sir John Cass under the enameler Sarah Letts. In those years, she discovered contemporary jewelry audiences who are educated to prefer features such as innovative design, object execution, and labor over the intrinsic value determined by precious minerals. On her return to her homeland, she lived for three years in rural South Africa among the Zulu people, where she invented a method of making jewelry by foiling small images. She then completed post-graduate fine arts studies at the Witwatersrand University. She exhibits in South Africa and abroad (USA, Australia, and Germany) with fine artists as well as designers and in retail shops, but also in specifically jewelry-art contexts such as Schmuck; MAD, New York; and the Design Museum, London.
YouTube and Email: [email protected]
South Korea – Misun Rheem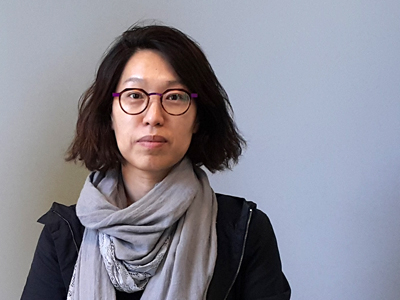 Misun Rheem completed her master's degree at Hong-ik University before studying at the Royal College of Art. After three years as a researcher at the ceramic research center of Hong-ik University, she actively staged solo and group exhibitions in Korea and overseas. She consecutively served as chief curator at the Clayarch Gimhae Museum from 2006 to 2007, and as director of the same museum from 2009 to 2011. She is currently working with the Korea Crafts and Design Foundation (KCDF) for the Korean contemporary crafts exhibition at Les Arts Décoratifs, Paris, which features an overview of Korean jewelry. Rheem is committed to applying her experience to the jewelry sector. She currently lectures at the Kook-min University graduate school and Sook-Myeong Women's University.
Email: [email protected]
Spain – Catalina Gibert
Catalina Gibert was born in Majorca, Spain, into a family of musicians and painters. After her graduation as a gemologist and diamond specialist at I.G.E (Madrid) in 2005, she moved to Barcelona and attended jewelry techniques courses for three years at JORGC. While in Barcelona, she discovered contemporary jewelry through different courses and such teachers as Tanja Fontane, Silvia Walz, and Judy McCaig at Taller Perill. The need to widen her creative range drove her to Alchimia Contemporary Jewellery School (Florence), where she graduated in 2012 under the guidance of Ruudt Peters. The next year, she spent a semester as a guest student at F.H. Idar-Oberstein (Germany). She is currently working on her own workshop, coordinating the Alchimia Alumni Collective, and collaborating on the Mar de Color Rosa Facebook page.
Email: [email protected] Twitter & Instagram: @catagibert
Sweden – Agnieszka Knap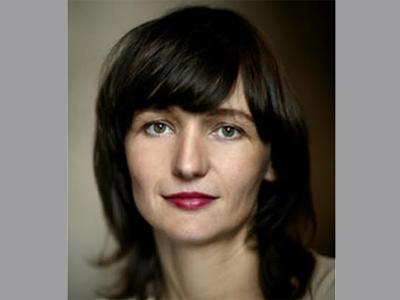 Agnieszka Knap is a jewelry artist, curator, and co-organizer of crafts-related events. She works and lives in Stockholm, Sweden, where she also obtained her MA degree in metal design from Konstfack, University College of Arts, Crafts and Design in 1999. Since then she has initiated many projects within the Swedish crafts field, both as a freelancer and through her part-time position at The Swedish Craft Centre. She exhibits regularly in Sweden and abroad, and her work is represented at the National Museum in Stockholm, Röhsska Museum in Gothenburg, and private collections.
Email: [email protected]
Switzerland – Monica Gaspar

Monica Gaspar is an art historian, curator and scholar specialising in craft and design as critical and speculative practices. This perspective informs her expertise in the field of contemporary jewellery. She has earned an international reputation through curated exhibitions, publications, juries, and several collaborations within art and design higher education, mostly in Switzerland, Scandinavia, the Netherlands and the USA. She represents the field of contemporary jewellery history and studies as a member of the Swiss Network Design History Email: [email protected]
Thailand – Rudee Tancharoen
Rudee Tancharoen graduated in industrial design and worked as a product designer before studying at Alchimia School in Florence and completing a three-year course in art of contemporary jewelry. Her jewelry got selected for exhibition in the Marzee International Graduation Show, Talente, and Haffner-Young Artist in 2007. The same year, she won second prize and the Organizers Special Award from Legnica International Jewellery Competition by The Gallery of Art in Legnica, Poland. She won the Designer of the Year (in jewelry design) award in Thailand in 2015. Her work has been published and exhibited in several countries in Europe, America, and Asia.
Back in Bangkok after six years in Europe, she established Atelier Rudee, the first international academy of contemporary jewelry in Thailand, with the objective of introducing and providing a basic understanding of contemporary art jewelry in Thailand. Contemporary jewelry artists from foreign countries—for instance, Lucy Sarneel, Phillip Sajet, Mari Ishikawa, Katja Prins, Marie-Louise Kristensen, Märta Mattsson,Tabea Reulecke, Jess Dare, Nora Rochel, Bernhard Stimpfl-Abele, and Giulia Savino—are invited to give talks and workshops. She also organizes excursions to see and learn craft works in small villages in Thailand to create a bridge between craftsmen, artists, and designers. Besides being director and an instructor at Atelier Rudee, she is also a guest instructor and gives talks at workshops and seminars related to design and contemporary jewelry for universities and organizations in Thailand.
Facebook: Rudee Tancharoen Email: [email protected] Instagram: @Rudee_Tancharoen
Turkey – Selen Özus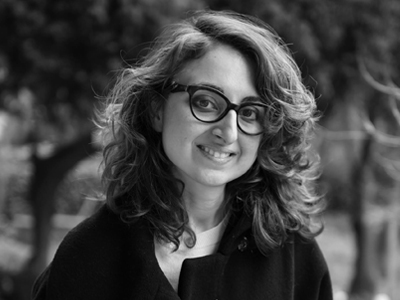 Selen Özus was born in 1983 in Istanbul, where she continues to live and work. She got her BFA in ceramic and glass design from Mimar Sinan Fine Art University, followed by a three-year jewelry program at Alchimia Contemporary Jewellery School in Florence, where she took classes from Peter Bauhuis, Manfred Bischoff, and Ruudt Peters. Her work has been exhibited locally and internationally. She teaches at the Maden Contemporary Jewellery Studio, which she cofounded with Burcu Büyükünal.
United Kingdom – Poppy Porter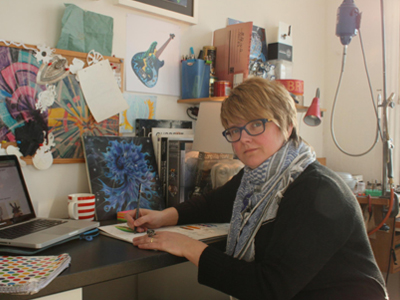 Poppy Porter is an abstract artist-jeweler based in Guildford, UK. She is synaesthetic, which means she has a visual response to sound, particularly music. She uses the colorful inner landscape that this response gives her to make bold abstract jewelry and paintings that reflect the energy and emotion of the music that inspires her.
She graduated from the University for the Creative Arts with a BA in three-dimensional design: metals and jewelry in 2007, and is occasionally called back to teach there on a sessional basis. Poppy also edits the Association for Contemporary Jewellery's Findings magazine and has worked closely with many interesting clients and collaborators, including a live art/music project with solo-bassist Steve Lawson, the British Museum, the Royal Parks Foundation, Honda F1 Racing, and private collectors.
Email: [email protected] Twitter & Instagram: @PoppyPorter
United States – Jillian Moore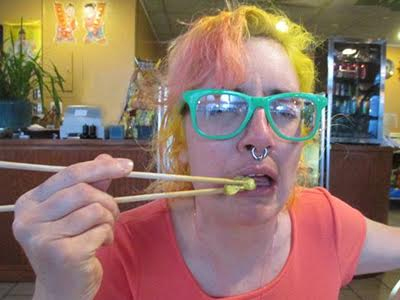 Jillian Moore is a full-time maker based in Iowa City, Iowa. Being shipwrecked in the coast-less middle of the country allows for few distractions, making it a great place to hang out in a basement pouring resin on things and painting dots for hours and hours. It's also a cheap place to eke out a living making weird jewelry, writing from time to time, traveling to instruct workshops, and generally trawling the Internet for weird things, which Ms. Moore optimistically refers to as "a career."
United States – Sarah Brown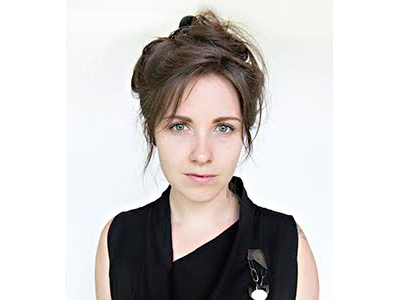 Sarah Rachel Brown is a contemporary jeweler based in Philadelphia. Sarah's alternative approach to her education consisted of a three-year apprenticeship supplemented by workshops at various craft schools and saying "yes" to any opportunity offered. She was a core fellow at the Penland School of Crafts from 2013 to 2015, and an artist-in-residence at the Arrowmont School of Arts and Crafts, in Tennessee, from 2015 to 2016.
As a facilitator, Sarah curates a group of artists for the invitational residency Pentaculum and is the co-chair of the Functional Jewelry Symposium, both held at the Arrowmont School of Arts and Crafts. In 2017, Sarah launched Perceived Value, a podcast that broaches the subject of cost, both financial and personal, within creative endeavors.
Email: [email protected] Instagram: @sarahrachelbrown
Venezuela – Andreína Rodríguez-Seijas
Andreína Rodríguez-Seijas, born in Venezuela, studied for a degree in the arts at the Universidad Central de Venezuela. She has worked in various artistic fields including theater, photography, and visual arts. Starting in 2014, she began to formally study goldsmithing and jewelry design, participating in courses and workshops in museums and schools in Caracas with different teachers.
In the last year, she has spent time studying the relationship between the arts and jewelry to direct her work toward the field of contemporary jewelry. She writes a blog, ELEMENTUM JOYA, through which she aims to build a logbook of her processes while translating into Spanish texts, studies, and interviews that she considers of educational value for the Spanish-speaking community.
In January of 2017, she will begin study toward a degree in fine arts, with a focus on ceramics.
Email: [email protected]