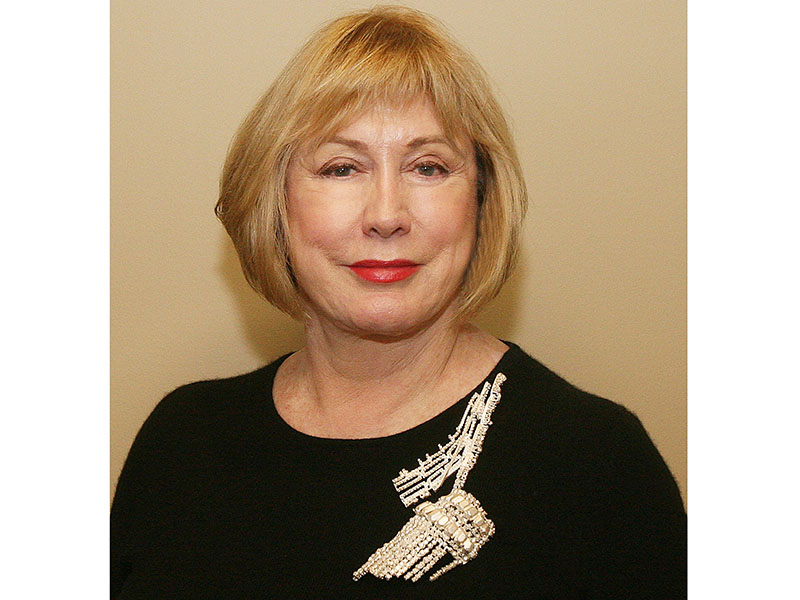 PURPOSE OF AWARD
To recognize a mid-career artist with a substantial practice who has made a significant contribution to the field

To provide the resources for the development and implementation of a significant jewelry-related project that the artist would not otherwise have the means to undertake
AMOUNT OF GRANT
An unrestricted cash grant of $20,000 to be paid over two years ($10,000 at the signing of the contract, $5,000 twelve months after the signing, and $5,000 upon the project's completion)

All monies must be used for the implementation of the project

The artist will be responsible for taxes and payments to subcontractors

Every six months, the artist must provide a maximum one-page update on project progress and how grant monies are being spent

Please note: The funds cannot be used to pay for previously incurred expenses
ENTRY CRITERIA
The artist must be 35–55 years of age on January 8, 2023

The artist must have an active and ongoing record of activity in the field, which may include exhibitions, shows, gallery activity, published work, and other activities

Staff and board members of AJF are not eligible to apply
PROPOSAL GUIDELINES
The proposed project must be about jewelry, loosely defined as:

Worn on the body or enhances the body in some way

May utilize jewelry forms and/or history

May consist of any manner of materials

There must be a specific and concrete outcome to the project, and the proposed project must be completed within a two-year time frame

Examples of projects could include (but are not limited to):

The creation of a new body of work

A book, catalog, or other publication

Research and development, including travel study

Performance art involving jewelry

An educational or social initiative involving jewelry

A proposal that was submitted previously

may be submitted again
JURORS
The jury will consist of three members, AJF founder and collector Susan Cummins (US); curator and historian LaMar Gayles (US), and jewelry historian and curator Beatriz Chadour-Sampson (UK).
APPLICATION REQUIREMENTS
Artist bio

One-page artist biography. (Note: The format is up to the applicant and can be narrative, résumé, or CV format)

Project proposal

Two-page description outlining the project and how the grant will help support the artist's work and career, and how it would enhance the field

Proposal budget

One-page budget detailing how the monies would be used to implement the project, including materials, estimates from outside vendors, travel costs, and other expenses

Project proposal portfolio

Five to 10 images that support/define/clarify the project proposal. (Images could be storyboard-style images to clarify the proposal; images that inspired the project; images of past work that support the new project proposal; etc.)

Each image must include a detailed caption that provides information about the image. Information could include: (if a piece of jewelry) title, year produced, dimensions, materials, photo credit; or an explanation of how the image supports or clarifies the proposal, including a photo credit

All images submitted should be available in high resolution (300 dpi or higher JPG or TIFF file) and available to AJF for use in print media and/or on its website. (Note: High-resolution images must be available to be used in promotional materials

if

you are selected; they do not need to be submitted in the application)

Project proposal must be submitted in English
APPLICATION INSTRUCTIONS
Digital applications only will be accepted starting November 1, 2022.
The following information must be submitted via the CaFE website. The link to the Cafe website is HERE.
One-page artist biography

Two-page project proposal

One-page detailed budget

Five to 10 images that support the proposal

The following information must also be included:

Date of birth—applicants younger than 35 years or older than 55 at time of application deadline (January 8, 2023) are not eligible

Contact information, including name, email, and phone number

Country of origin—for information purposes only

Website (if applicable)
Applications must be received by 11:59 pm Mountain Standard Time (Denver, Colorado, US) on Sunday, January 8, 2023. Incomplete entries will not be considered.
WINNER'S RESPONSIBILITIES
We plan to announce the winning artist at the 2023 Internationale Handwerksmesse. The winner is therefore expected to travel to Schmuck, in Munich, Germany, in March 2023 for the award presentation, where they will present their work and project for 10 minutes. The artist will arrange travel at their own expense (barring travel restrictions)

The winning artist is expected to participate in a written interview for AJF's online magazine
About AJF
Art Jewelry Forum is a nonprofit organization spreading awareness and increasing appreciation of art jewelry worldwide since 1997. AJF advocates for art jewelry through an ambitious agenda of education, conversation, and financial support. It commissions critical writing that sets the standard for excellence in the field and publishes artjewelryforum.org, an online resource for original content on art jewelry.