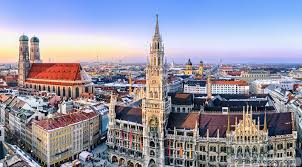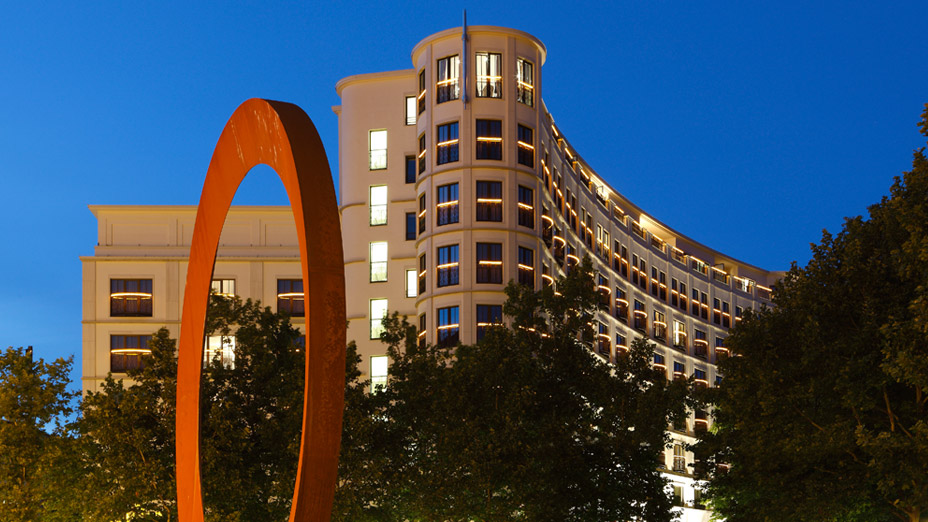 Announcing the next AJF trip!
We will visit Munich, Germany, from March 7 to March 11, 2017. The cost of the trip is $1,600. There are a limited number of spots, which are first-come, first-served and you must be a current donor at the $500+ level to attend.
Our main accommodations will be at the wonderful Charles Hotel—one of my favorites. Joanne Socha from Travel Far and Well has reserved rooms for us there. I encourage you to contact her to make your reservation. She can also help you with other travel needs.
The AJF trip to Munich will take place during the annual Schmuck exhibition, when numerous other shows and events take place, too, and are collectively known as Jewellery Week. This is the time when international jewelry artists, collectors, galleries, and everyone interested in art jewelry gathers in one place. It's a mind-boggling display of everything from the best of the old masters to the youngest of the emerging artists.
For this trip, we have planned to show you the highlights of what is happening in the city, but be aware that you won't be able to see everything. There is just too much. I also can't give you exact details about the many, many shows we will see since they aren't typically announced until about a month before our trip. But rest assured that there will be some extraordinary ones, and I will pick the very best to give you a broad spectrum of what is new and exciting in the international jewelry world!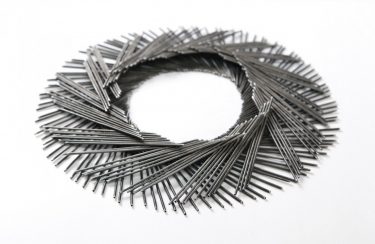 ITINERARY
Tuesday, March 7
The trip will start with a big dinner to welcome everyone. We will dine in the private dining room of the Charles Hotel, our base of action. Trip participants will be joined by AJF's board, many of whom will be in town for the events.
Wednesday, March 8
The first day will be devoted to attending the large exhibition known as Schmuck, which has been taking place for over 50 years. This year, the juror is Cornelie Holzach, the curator of the Pforzheim Schmuckmuseum, and she will give us a tour of the exhibit. Surrounding this exhibit is a fair called FRAME, which includes six galleries this year. You will see Galerie Marzee, Galerie Rosemarie Jäger, Platina, Galerie Ra, ATTA Gallery, and Galerie Spektrum. We will also take a tour of Talente, which showcases the work of younger craftspeople from around the world. We will spend most of the day here. Midafternoon, we'll return to Munich to visit a gallery show or two, then have a free evening.
Thursday, March 9
The day will start with a panel discussion organized by AJF at the Villa Stuck, followed by a preview of the show Private Confessions, which will open that night at the villa. After lunch, we will go to Galerie Handwerk to see a large display of work by Manfred Bischoff, as well as pieces created in his memory by Peter Skubic, Robert Smit, Gerd Rothmann, Julia Dziuba, Bruno Martinazzi, Giampaolo Babetto, Kadri Mälk, Kazuma Nagai, Francesco Pavan, Bernhard Schobinger, Georg Dobler, Graziano Visintin, Hubertus von Skal, Ramón Puig Cuyàs, Dorothea Prühl, Johanna Dahm, and Hermann Jünger. The afternoon will be filled with a variety of shows, including pop-ups by students, young jewelers, and others. The evening will take us back out to the location of the Schmuck fair, where we will join jewelers, gallerists, and other collectors for a special dinner with 100 people called Munich Jewellery Dinner, presented by FRAME. It will be an opportunity to schmooze, eat, and drink with a lively group.
Friday, March 10
This morning will begin with a trip to Die Neue Sammlung/The Design Museum, where we will view the incredible Danner Collection and then go to the yearly installation put on by one of the best jewelry schools in the world, the Academy of Art in Bratislava taught by Karol Weisslechner. Then we will attend a preview of the retrospective of the work of Tone Vigeland, an artist from Norway known for both her jewelry and her sculpture. She makes truly incredible work.
After lunch we will visit some galleries close by, including Galerie Spektrum, Micheko Galerie, Galerie Biro, and other pop-up shows in the area. That evening, Antonella Villanova, the Italian gallerist, will host a cocktail party in the Charles Hotel for everyone. The rest of the evening is free.
Saturday, March 11
Today will be filled with numerous pop-up exhibitions and visits to artist's studios, with one final visit to the site of Schmuck for the presentation of the Hofmann award, a much-anticipated annual event, and the announcement of the Susan Beech Mid-Career Artist Grant—the first of its kind. The day will end with a big farewell dinner at a great restaurant.
Sunday, March 12
There are no AJF events planned for this day, but there is always a lecture at the Design Museum at 11 a.m. that is usually really good. So plan to stay for it; by now you will know how to get to the museum from the hotel. You can walk there since it isn't very far.
All in all, it will be an amazing trip filled with more jewelry and jewelers than we can find in one place at one time anywhere else in the world.
The cost of the trip is $1,600 for the five days of fun. 
Don't forget to return a signed and dated copy of the trip waiver to Susan Cummins by February 15, 2016. Download the Trip Waiver