What is Jewelry to You?
Art Jewelry Forum tells the stories behind the scenes–from the point of view of the maker, the galleries, the collector, and the thinker. We need your help to make sure the story of jewelry continues to be heard. Your donation makes everything AJF does possible–the articles, the interviews, the awards, the books, the events. Your donation creates a place for jewelry to be discussed by the people who make it, the people who love it, and the people who think about it. Help us reach our goal of $20,000 by December 31, 2017. Your donation makes AJF possible–make a donation today.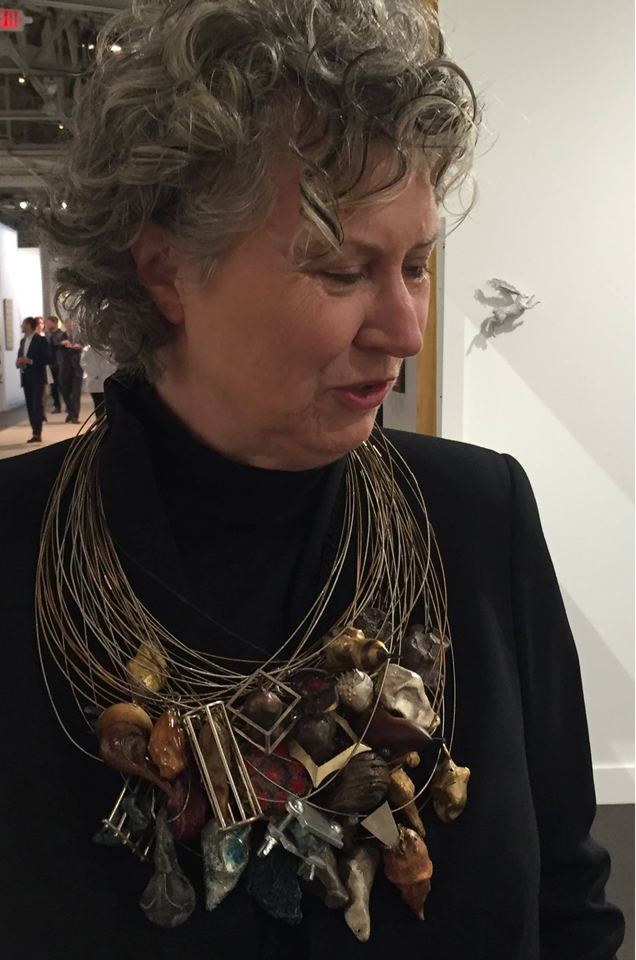 Jewelry shows us humanity's beauty and glory while also acknowledging loss, like in this beautiful piece by Keith Lewis, memorializing friends lost to AIDS, worn by AJF's Board Chair Susan Cummins. Art Jewelry Forum records the stories behind the jewelry that would otherwise be lost. During our end of year campaign donate now to ensure that both the artist's and the wearer's stories are documented, savored, and shared.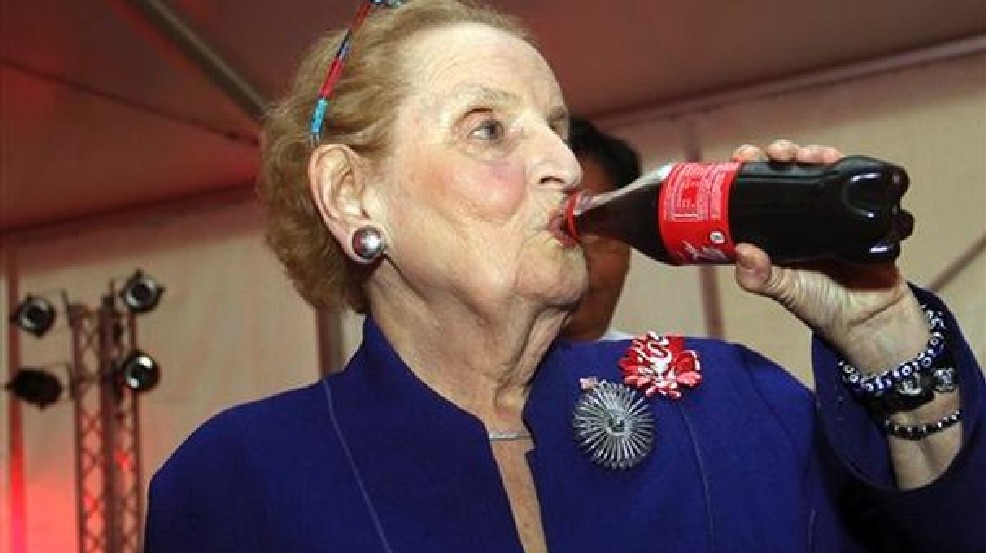 Former US Secretary of State Madeleine Albright is known for using her pins to speak her mind–and sometimes she has more than one thing to say! Art Jewelry Forum encourages people to express their thoughts through their jewelry–what we wear says a lot about who we are. AJF also provides a place to record the thoughts of this unique way of communicating. During our end-of-year campaign, make a donation so that people all over the world can continue to learn about this dynamic art form through our online articles and images. It can't happen without you.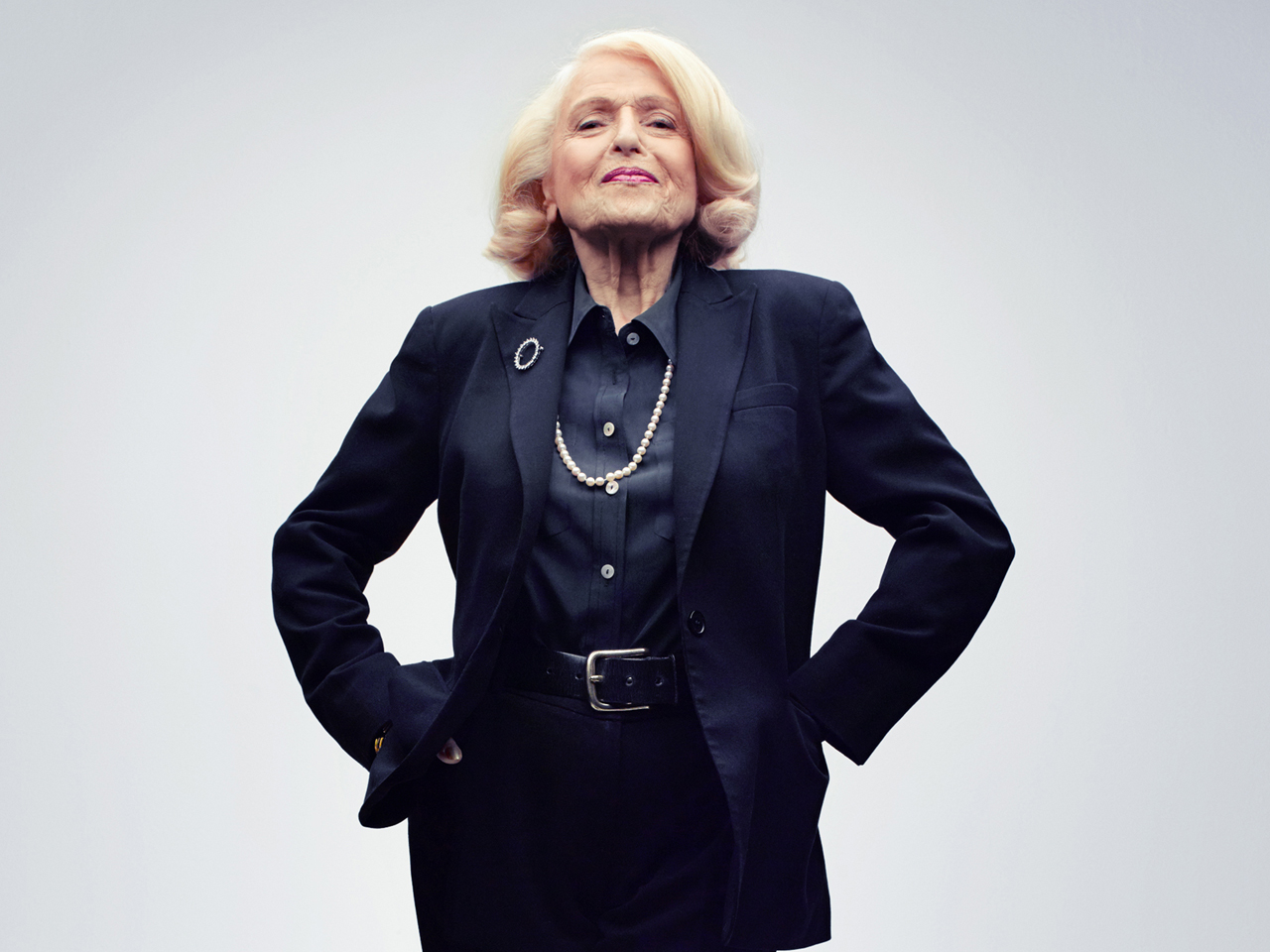 It's hard to believe now, but in 1958, when Thea Spyer proposed to Edie Windsor, she couldn't use a traditional wedding ring. It was against the law for two women to be in love. Instead, she proposed with a circular diamond brooch–a "ring of diamonds." After Thea's death, in 2012, Edie wore that brooch every day in her fight for marriage equality, all the way to the United States Supreme Court. Now marriage equality is the law in the United States, and it all started with a brooch.
Take a stand for the power of jewelry. Donate to recognize how jewelry has impacted your life and share YOUR jewelry power story with AJF. From the wedding ring on your finger to the political button on your lapel to the necklace that changed your life, jewelry is powerful.
Relationships matter. For 20 years, Art Jewelry Forum has offered opportunities for jewelry lovers to connect with jewelry by providing unparalleled access to makers, thinkers, and each other. During our end-of-year campaign, donate to ensure that these meaningful and informative experiences continue to encourage relationships and stimulate engagement through jewelry.
Everyone benefits through engagement in the field–the makers, the galleries, the thinkers, and the enthusiasts. Your donation makes engaging with jewelry possible, both virtually and in person. Thank you.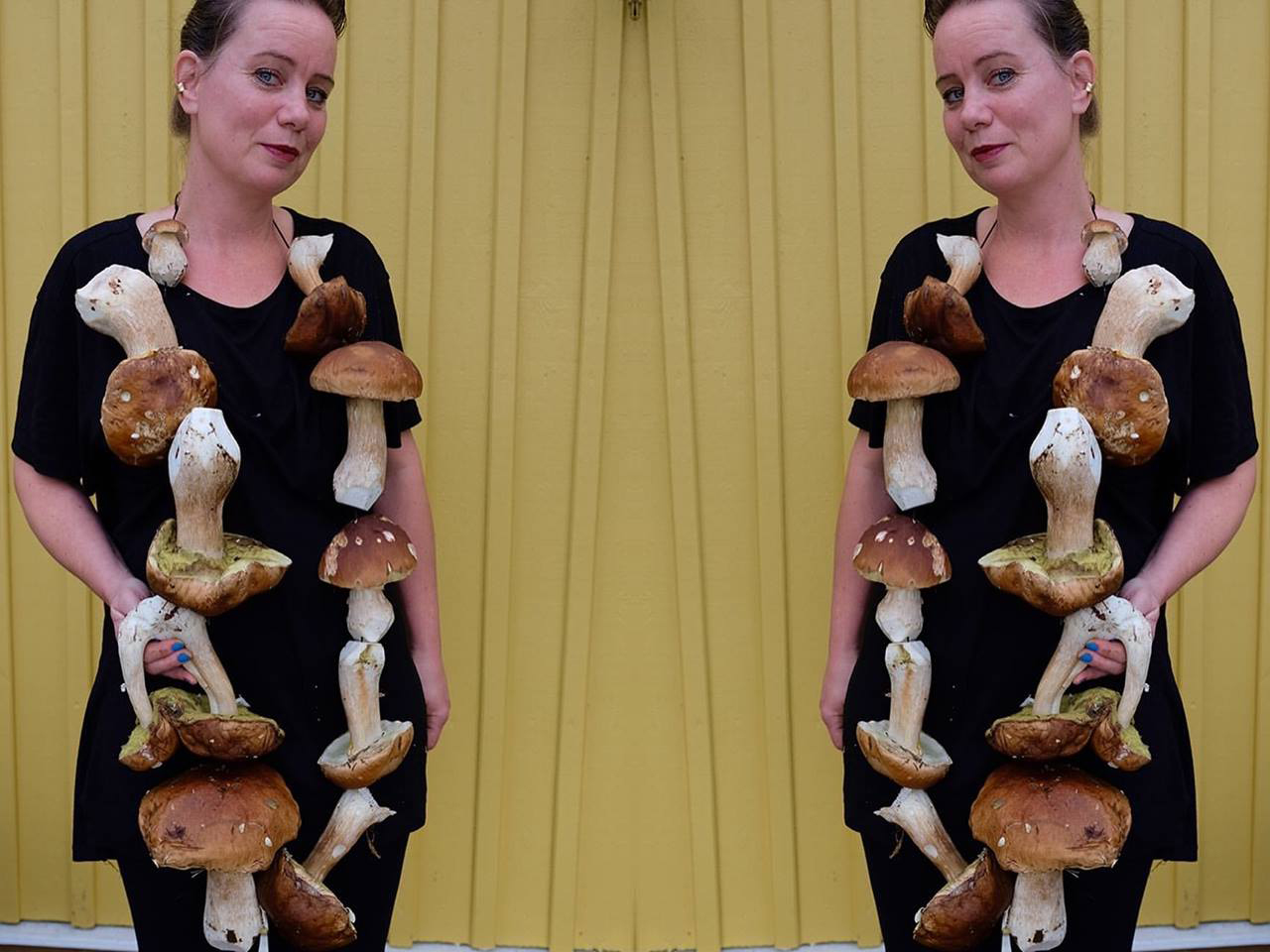 Everything can be jewelry, even these beautiful, edible, and very real mushrooms. Human have been adorning themselves since the beginning of time, whether it's this Nordic version of a light-hearted and temporary daisy chain, or something less playful, like wedding rings and mayoral chains.
Whether interviewing artists, collectors, or galleries; discussing the way jewelry adds to our lives; or introducing the world to new work–Art Jewelry Forum is interested in everything jewelry. During our 
end-of-year campaign
 take a moment to donate and discover what else jewelry can be.
______________________________
About AJF
Art Jewelry Forum is a nonprofit organization spreading awareness and increasing appreciation of art jewelry worldwide since 1997. AJF advocates for art jewelry through an ambitious agenda of education, conversation, and financial support. It commissions critical writing that sets the standard for excellence in the field and publishes artjewelryforum.org, an online resource for original content on art jewelry.
______________________________