Art Jewelry Forum is planning a trip to Los Angeles California on September 30th and October 1st and 2nd to attend the opening of Beyond Bling: Jewelry from the Lois Boardman Collection at the Los Angeles County Museum of Art. It is time to celebrate with Lois and Bob Boardman and honor their many years of collecting and to congratulate LACMA for taking on the challenge of curating the show and producing the catalog. It is important we all show up to witness this wonderful moment. This is how art jewelry reaches new audiences.
In the spirit of being flexible, we have decided to price each day separately so you can choose which ones you want to attend. The price includes lunches, dinners, a bus, all entry fees, admission to the symposium and a copy of the catalog. You can also receive a discount at the Hotel Wilshire by using coupon code LACMA when making your reservation.
You must be a current AJF supporter at any level to qualify to attend.
Day 1 Friday, September 30 – $ 420
We will rent a bus to get us around for the day and it will meet us at the Hotel Wilshire, which is close to LACMA. The day will start with a trip to the Craft in America center (Yep, the very same one that brings you specials on PBS stations) exhibition space to see the show Politically Speaking: New American Ideals in Contemporary Jewelry. Given how close we will be to the election, it seems very appropriate. We will also have time to look at the jewelry selection at the Freehand gallery. Then we will stroll down the street to the lovely gallery called August for a bit more shopping. Following that splurge, we will hop back on the bus for the trip to Lois and Bob Boardman's house in South Pasadena. It will be a treat to see their house and Lois has graciously offered us lunch which will be followed by a discussion about the process of getting a jewelry collection into a museum. How did it happen with Lois and how has it happened with others?
Later that afternoon, we will return to the museum for a special walkthrough from the two curators – Bobbye Tigerman and Rosie Mills. This will be a very special opportunity for us to get an up close and personal viewing of the show before anyone else. That night, we will all dine together at the fantastic gourmet LA restaurant, Mozza. The bus will return us to the Hotel Wilshire.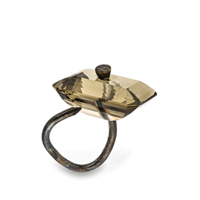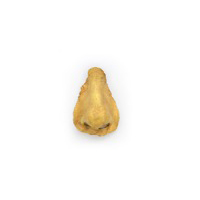 Day 2 Saturday, October 1 – $ 400
This day will start with a short walk to LACMA from the hotel to attend the symposium Beyond Bling: Jewelry Matters. The symposium features a panel discussion and several speakers exploring contemporary jewelry through design, film, and ethnography. Preeminent Dutch jeweler and industrial designer Gijs Bakker will deliver the keynote address.
During the 2-hour break, we will have lunch at the yummy restaurant in the museum called Ray's and then we can stroll across the street to the Craft and Folk Art Museum for a trunk show presented by some established American art jewelry galleries. Another opportunity to see and purchase great jewelry.
After the break we will go back to the museum for the second half of the symposium, which is followed by a break to look around the museum or to go back to the hotel to rest.
Then the bus will pick us up again at the hotel to take us to dinner at Terrine, another fantastic and beautiful Los Angeles restaurant. Later that evening there is a Private Opening at LACMA where we will be able to visit with artists represented by the collection as well as others in town to attend the celebration.
Day 3 Sunday, October 2 – $ 270
This morning the bus will pick us up at the Hotel Wilshire and take us to the newly opened Broad Museum. After a couple of hours checking out the permanent collection of modern and contemporary art and a Cindy Sherman show, we will have lunch at a nearby restaurant. Then we will stop in at MOCA right across the street to see their current shows including Doug Aitken: Electric Earth, Mickalene Thomas: Do I Look Like a Lady?, and R.H. Quaytman, Morning: Chapter 30. Nearby is the new mega gallery, Hauser Wirth and Schimmel, which currently has a great show of women artists called Revolution in the Making: Abstract Sculpture by Women 1946- 2016. If you happen to be in LA before it ends on September 4th, you should have a look. What comes next we have to wait to see. The day will end early enough to get to the airport so you can take a flight home that evening.
All in all, it will be a wonderful three days of great food, fantastic jewelry, art and good company.