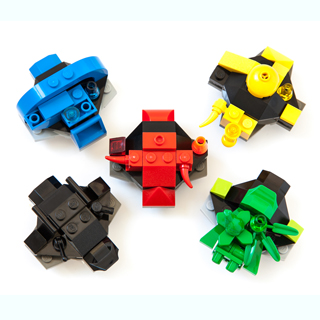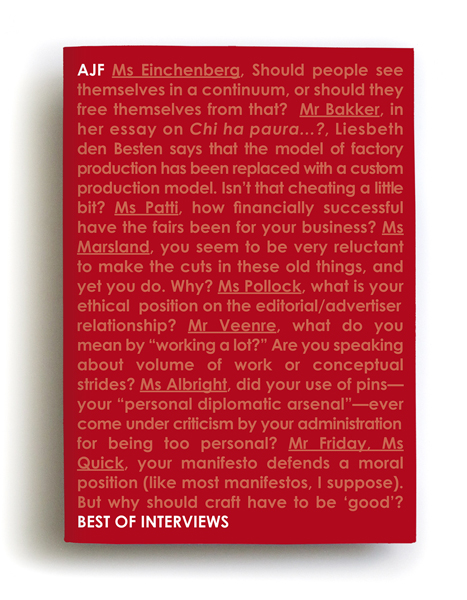 Art Jewelry Forum is offering a special incentive for new school supporters who donate by December 31, 2015. By making a donation now, your school will receive:
A school profile on AJF's website
An online portfolio of your recent graduates' work
Discounts on AJF books
Exclusive invitations to special events
Special Offer #1–a copy of Best of Interviews, AJF's collection of interviews with makers, collectors, and galleries
Special Offer #2–a copy of Shows and Tales–On Jewelry Exhibition Making, AJF's most recent book: a look at the history, theory, and experience of displaying jewelry
And … two limited-edition emiko oye pins
List your institution amongst the world's best schools
. 
Showcase your program's unique mission and approach, the accomplished faculty that makes your program great, and the innovative work that only your students can produce. A school listing on AJF's site is your virtual calling card to an international network of professionals in the contemporary art jewelry field–artists, gallerists, curators, collectors, critics, writers, and fellow academics.
Promote your students' work in our portfolios
. 
Graduate portfolios provide visibility and exposure for your freshly minted alumni as they begin their professional careers.
Use AJF's content to enhance your syllabus
. 
Art Jewelry Forum is the only organization of its kind, uniting the global art jewelry community and publishing content that sets the standard for excellence in the field. While you work to prepare the next generation of makers and artists, AJF is a professional resource that places young makers in the post-academic world.
AJF's website is a free, searchable resource, providing ready access to the history of art jewelry and the current critical discourse on how the field is evolving. AJF helps you stay abreast of teaching philosophies from around the world, and keeps you connected to what's new and noteworthy in the field right now. AJF is both a research source for students and a means to connect your students to what's happening outside the academic environment. We publish around 18 articles a month–interviews, reviews, and articles that your students will find not only educating, but also engaging.
Build your school's library
. 
Add the two free books to your school's library, or utilize them as an additional classroom resource for your students. Your supporter benefits are a resource for you as a professional and educator, your school, and your students. Share the wealth!
**Use the coupon code
 LIBRARY 
during
checkout
to take advantage of this offer.
Thank you for your support!
NOTE–To be eligible, your school must be an accredited school (i.e. degree granting institution–BA, BFA, MA, MFA or equivalent) with a program in jewelry. For more information, 
go here
.