International
10/01/2018
Mystery, Self-Expression, Power
Are you curious about what art jewelry actually is?
The term "art jewelry" can mean a lot of different things to different people. We've asked a few people to give us their thoughts, so that we can share them here with you.
We'd love it if you'd contribute your personal definition of "art jewelry" and become part of the conversation! To do so, please visit What is Art Jewelry? and fill out the form.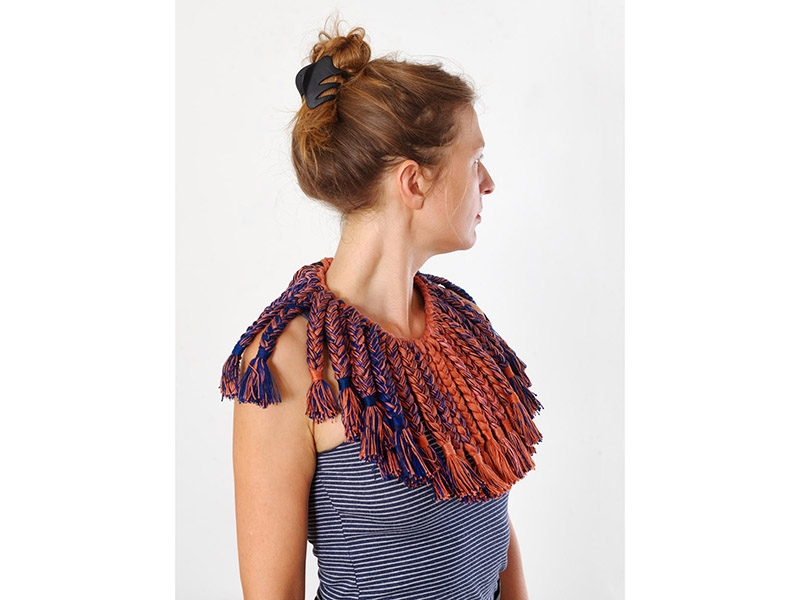 "Art jewelry is huge. It's good work, bad work, traditional work, experimental work. Importantly, it draws from the traditions of jewelry--and sometimes fashion--and pays attention to its histories, even as it refuses them or reimagines them. Art jewelry is not necessarily jewelry, nor is it necessarily wearable or precious or good-looking. Rather, it's an act, an object, a body of work that ties itself to ideas of wearability, beauty, tradition, adornment, self-expression, and authorship ... even when it refuses many of these things."
"Art jewelry to me is a very human and ancient way to define the soulfulness and spirituality in one's daily life. Besides the nowadays functionality, we are longing for a meaning beyond the surface. Art jewelry is helping to express individual values and priorities beyond common beauty rules and bloody diamonds. Art jewelry is a shelter, some kind of peaceful armor, it is a sign of innocent love and humanity."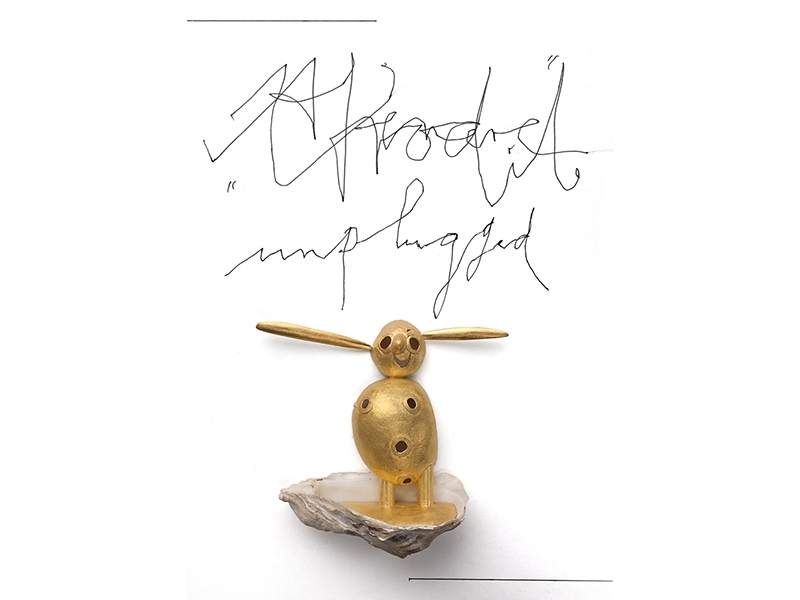 "Most people think of jewelry as a type of physical object, using prescribed physical styles and materials. But, if we consider its omnipresent role throughout human history, it makes more sense to consider jewelry as 'an action' of applying a communicative supplement of self, to self. For today, however, art jewelry offers a more diverse and nuanced language for people who know themselves and want to speak for themselves ... rather than inarticulately quoting predictable mass-produced products that have absolutely no relevance to who they are."
"Art jewelry is a subculture. It's jewelry done with consciousness and is designated by its value, not as commodity, but as content."
--Susan Cummins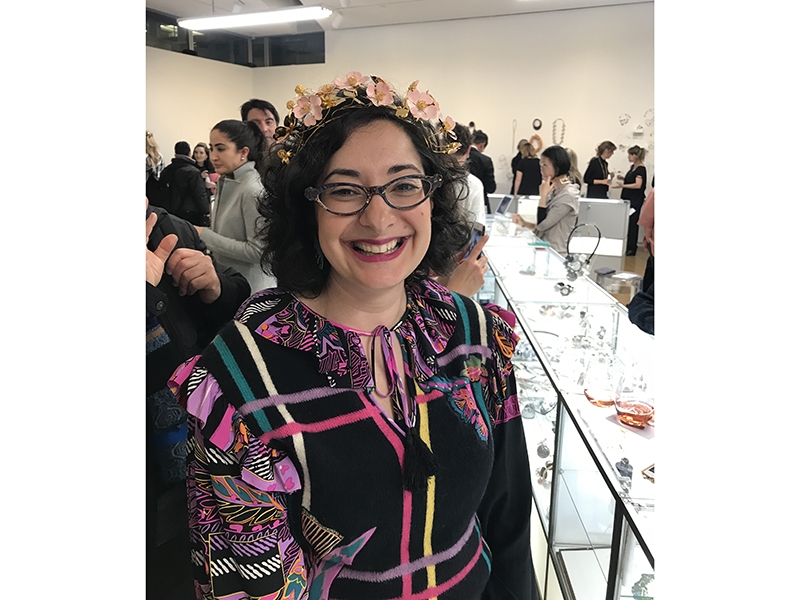 "It's an opportunity to express myself through the most private and public of art forms. Art jewelry is a way for me to have an open dialogue about the world with the world and also wear something that makes me feel good.
"Art jewelry to me is a mystery, a joy, and sometimes a burden. It's a mystery because it's hard to explain what art jewelry actually is. It has to do with the body, and with something personal (of the maker and the recipient), it has to do with wearing (but not always or necessarily), and taking in your hands; with material, weight, and touch; with being near, manageable, intimate; with memories, building stories, and attaching meaning to it. But it also has to do with an artistic effort, with artists who spend their lives creating jewelry because they've chosen this medium as their favorite, with a way of working and conceptualizing, with an idea that needs to be objectified, with a handwriting, with a style. But art jewelry can also find its way in another medium, photography, video, performance, print, or as an (unwearable) object. Art jewelry can be just an idea. It can be a joy to wear a piece, or to have it in your hands and understand the piece. To know it is yours. It can be a joy to see how free and liberated an art jeweler is, able to work around the idea of jewelry. Art jewelry can be a burden when it is either just decorative, repetitive, and copy-pasted, or when it's loaded with too much of the personal content of the maker."
--Liesbeth den Besten
"The history of metalsmithing and jewelry is vast and deep. Jewelry, in particular, has been thought to contain protective power; it has supported wars, and has been given as gifts among nations. The Contemporary Studio Metalsmithing and Jewelry Movement emerged during the 1940s and 1950s following WWII and the establishment of the GI Bill. Trained as artists, metalsmiths and jewelers during this time were influenced by early 20th century modernist art movements. Aesthetically literate, metalsmiths and jewelers today are well aware of the historical, philosophical, social, and psychological bases of artistic expression. Removed from commercial constraints, hollowware and jewelry have become yet another format for self-expression and a structure in which to explore contemporary concepts. These artists have made hollowware and jewelry that incorporates political and social commentary, personal narratives, and poetic abstractions. They have challenged our notions of beauty, function, and wearability and have utilized both the table and the body as site for works of art, asking viewer, wearer, and maker to participate in its existence."

"Art jewelry (or hand-crafted jewelry) is like storytelling--it's all about sharing a small part of one person in order to connect with other people. When we purposefully transform metal into jewelry, we give that jewelry an 'essence' that can't be replicated any other way."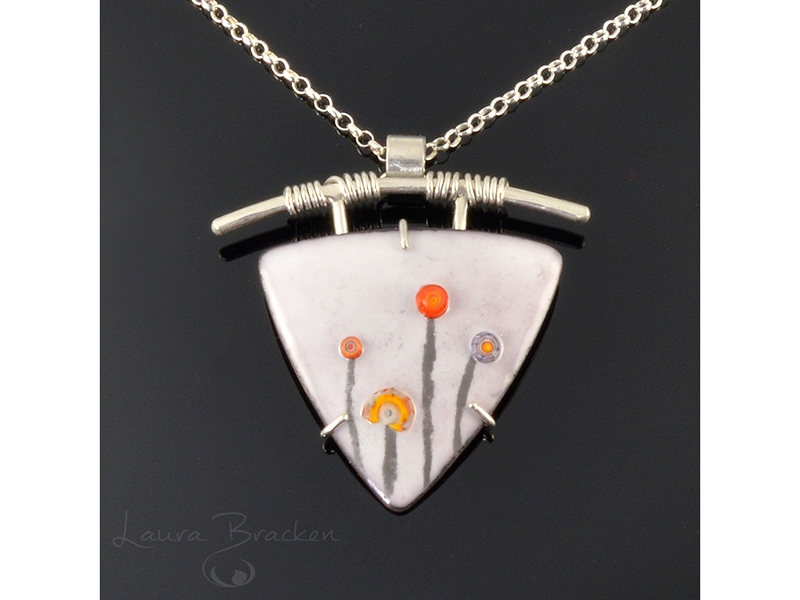 "Studio-made art jewelry is not generally precious jewelry or costume jewelry, both of which are designed primarily to either express status or beautify the wearer. For me it's simply art designed to be worn, to be portable for the wearer, and to express a certain concept or intellectual viewpoint. Interestingly, the wearer must agree with or at least have knowledge of the concept the artist is presenting, so the art is a definition of both the wearer and the artist. Then the viewer's reaction to the art jewelry presents a broad dialogue between artist, wearer, and viewers."
--Kathleen Dustin
"Art jewelry is a wearable story. I create pieces that are unique in material and meaning, shape and size—that fit the body in unique ways. Art jewelry pieces tell stories. A friend once described them as therapy sessions."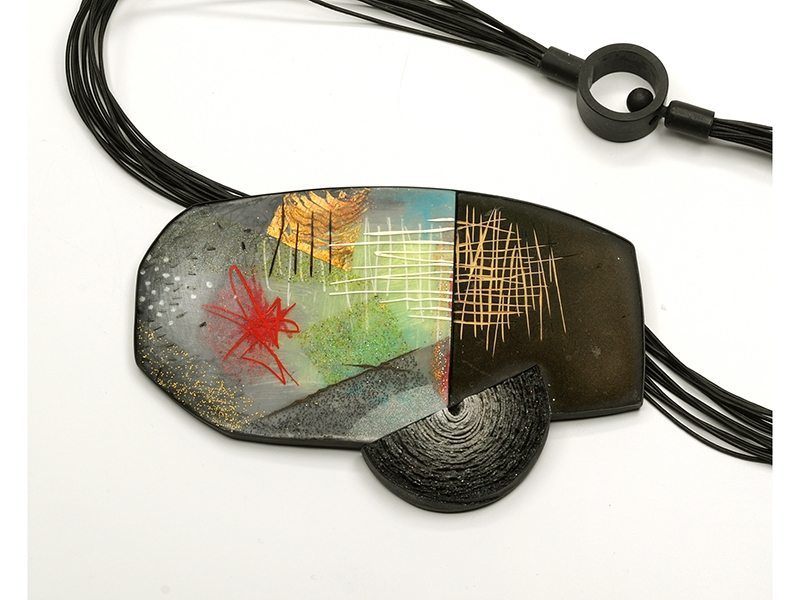 "For me art jewelry is your personal self-expression and experiment. Art is everywhere--in the streets, in the eyes of a passerby, in a piece of cloth, in the industrial tube, or in your favorite dessert. I consider creativity the ability to see something special in ordinary things. Art jewelry may be unpredictable and ambiguous."
"Art jewelry can come from the simple thing that, by observing it with attention, it transforms into different images, different ideas, and you are creating from it a new and different piece. In art jewelry, everything is a source of inspiration to create the most beautiful pieces. Transform the whole world into art ... into a piece of jewelry."
--Areli Minutti