And the Winner is….
Every other year the Society for Contemporary Craft  (SCC)  in Pittsburgh, Pennsylvania, offers a $5000 prize to a maker in a specific craft media. This year they concentrated on small metals. This award for excellence is given in conjunction with a juried exhibition, a catalog, a video and the acquisition of the winning piece for SCC's permanent collection. The theme this year was 'Transformation' and the $5000 Raphael Prize was awarded to Meghan Patrice Riley for Interstitial.  The jurors also felt so strongly about the entry by Mari Ishikawa, a Japanese-born artist currently working in Germany, that they added a second-place $1000 cash prize for her entry, Parallel World. Honorable mentions were awarded to established metals artist Bob Ebendorf and Daniel DiCaprio.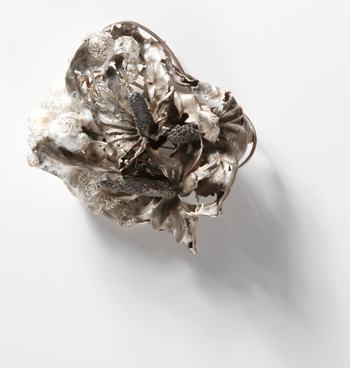 SCC has an interesting history. Kate Lydon, the Director of Exhibitions of this non-profit space tells the story this way: 'In 1971, Pittsburgh arts patron Elizabeth Rockwell Raphael recognized that artists working in craft were exploring new directions in contemporary art. Recognizing this, she opened The Store for Arts and Crafts and People-Made Things in Verona, Pennsylvania, a small suburban community on the outskirts of Pittsburgh. It was Raphael's goal to bring these contemporary artists and their work before a wider public. Raphael's The Sociable Workshop, in operation from 1972 to 1985, employed workers to reproduce artist-designed objects. In 1986, The Store for Arts and Crafts and People-Made Things became the Society for Contemporary Craft and moved from Verona to Pittsburgh.'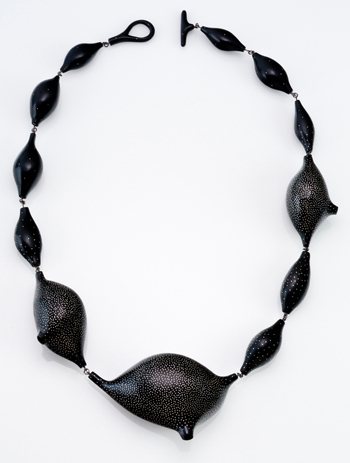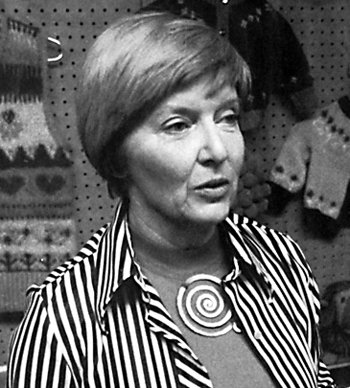 The Rafael Prize was started in order to recognize excellence and to raise the profile of craft media in the community. Guest jurors are invited for each biennial show based on their knowledge of the chosen media and for their experience within the craft field. Usually one curator and one maker, as well as Elizabeth Raphael's daughters and a representative from SCC, participate in the jurying process. This year, curator Bruce Pepich from the Racine Art Museum and artist Natalya Pinchuk were the selected jurors. Natalya says of the winning piece by Meghan Patrice Riley, '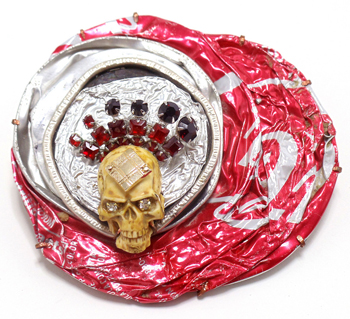 I think there needs to be more diversity in the field and supporting great wearable work that feels fresh and innovative will only make the field stronger. The piece that won the prize was a simple gesture without excess of any kind; it felt contemporary, effortless yet pleasurable and playful, inventive and it looked great on the body.'
The show is documented in a wonderful catalog, which features a conversation between Bruce Pepich and Natalya Pinchuk and images of all the artists who participated in the exhibition. You can by it from the Store or download a PDF.
Society for Contemporary Craft Pittsburgh PA