Gravers Lane Gallery, Philadelphia, PA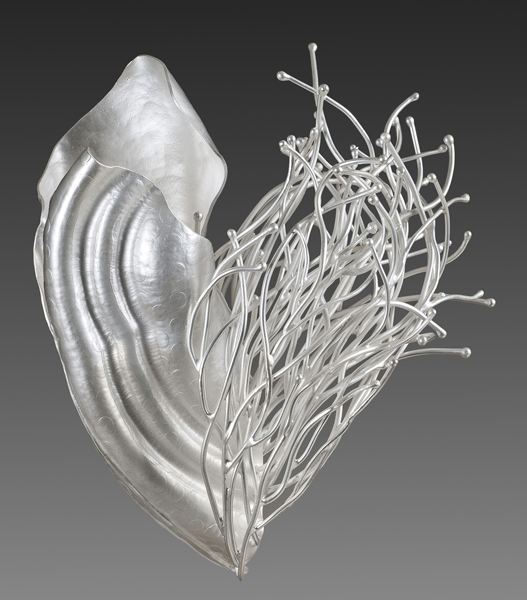 Gravers Lane Gallery is a very new supporter of Art Jewelry Forum. Bruce Hoffman is well known to us for many high quality exhibitions he organized for the fiber community. He has curated this jewelry exhibit for the gallery as the new Gallery Director. We welcome them to the mix.
Susan Cummins: Can you tell us a little about the Gravers Lane Gallery? And your role there?
Bruce Hoffman: I became director of Gravers Lane Gallery at the end of May of this year. I spent the year and a half before recovering from several serious illnesses. During that time I worked developing an international fiber festival in called FiberPhiladelphia 2012. Along with Amy Orr, the executive director and several close friends, we created a citywide arts festival in March 2012. Mayor Nutter proclaimed March Fiber Month in Philadelphia as 61 venues exhibited works from across the globe. After the festival I began searching for work. I randomly applied for the post as Director of Gravers Lane. I was hired on the spot with the understanding that the gallery would provide an educational and artistic outlet in the charming historic neighborhood of Philadelphia. The owner of the gallery, Ken Goldenberg, owns a development company called The Goldenberg Group and supports a non-profit organization called People Helping People. The gallery is focused on community out-reach, education and strives to exhibit innovative works by established and emerging artists in all medium.