Brooklyn Metal Works, Brooklyn, New York, USA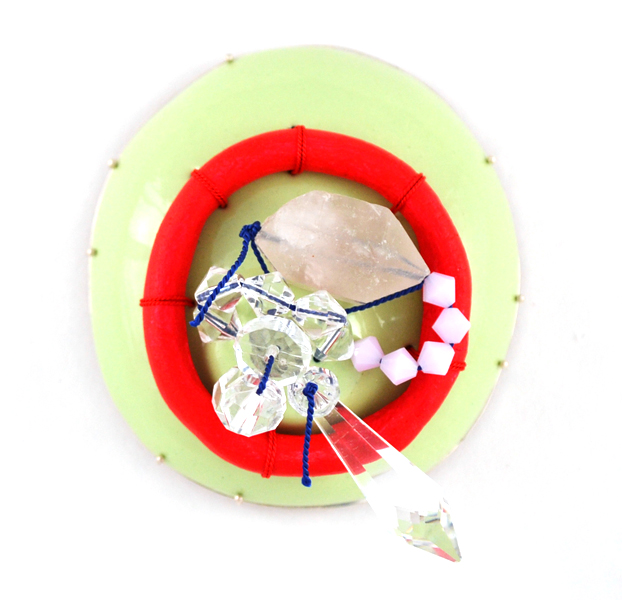 Brian Weissman and Erin S. Daily own and run Brooklyn Metalworks in Brooklyn, New York. It is a metalworking studio, a workshop space, a lecture venue, and an exhibition site. It is the full package. Brian and Erin worked with Sakurako Shimizu to curate this exhibition called Siamese Connection from a call for entries. The artists included in the show were Alexia Cohen, Caroline Gore, Cristina Dias, Ian Henderson, Jessica Andersen, Joanna Storm, Karen Vanmol, Katja Toporski, Kyle Patnaude, Mallory Weston, Melissa Tolar, Missy Graff, Niki Grandics, and Sarah Holden.
Susan Cummins: How did this curatorial collaboration come about? Please describe a little about yourselves in the process.
Brian Weissman: Every now and then, Erin and I like to sit around and brainstorm about interesting things we've come across, either in our lives or things that we've read or heard about. We make a list, and then talk about how they would make either an interesting show or how it would be a great premise for a class or workshop. Erin kind of threw out the idea of the Siamese connection, and at first, I thought it was too simple. But then it followed me around the city for a few days, and the more I saw these odd and ever present objects it started to take hold. I started to take pictures of them every time I passed them (there are three or four per block easily), and the more I thought about it, the more I liked it. 
Erin S. Daily: Brian and I decided from the beginning that Brooklyn Metal Works would host a juried exhibition every year to explore new ideas in the field. This meant that we would be jurors as well. And while I think we make good collaborators because we view the world from quite different perspectives while respecting the others opinion, it was obvious that we would need a third opinion in the mix. Not only to diversify the curatorial vision, but also to give voice to other artists and curators.