Galerie Marzee, Nijmegen, Netherlands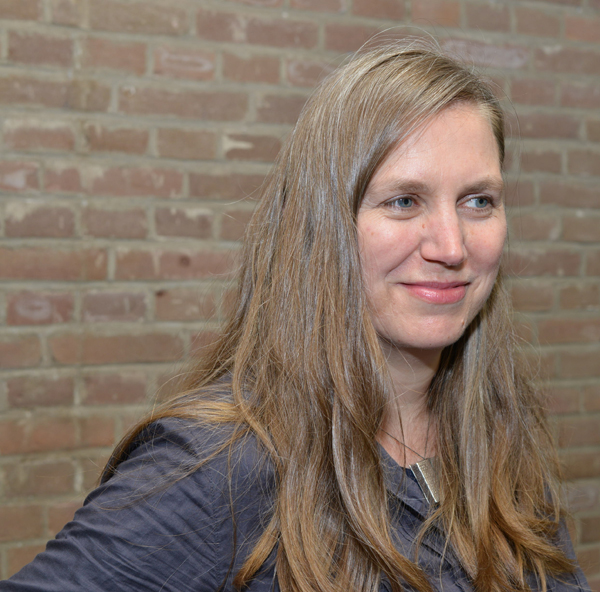 Christine Matthias, a graduate from Burg Giebichenstein in Halle, has shown at Galerie Marzee for a number of years and is exhibiting there now. Her new work is similar to the past but with patterns of stonework on the minimal forms. The work is strong and reflects the place it comes from, which Christine describes as a "straight and honest" place. 
Susan Cummins: Christine, please tell the story of your background and how you knew you wanted to make jewelry.
Christine Matthias: It was only after completing a commercial apprenticeship and studying interior design in Hanover that I took up my studies at Burg Giebichenstein´s jewelry department. During my studies in Hanover, I got interested in jewelry making and started to learn some of the necessary skills. I spent a semester at the Politecnico in Milan and finally completed my interior design studies with a diploma, but I already knew that I would do something different. I wasn't interested in furnishing medical offices or fair stalls.
I drew a lot during that period, and so that was my preparation for studying in Halle. I didn't want to just design things. I wanted to be involved in making them. For me, making jewelry combines the artistic process with a very precise and concentrated sort of work. I enjoy being independent in what I do, and I find it important that everything is in my hands from the first idea to the finished piece.