Aaron Faber Gallery, New York, New York, USA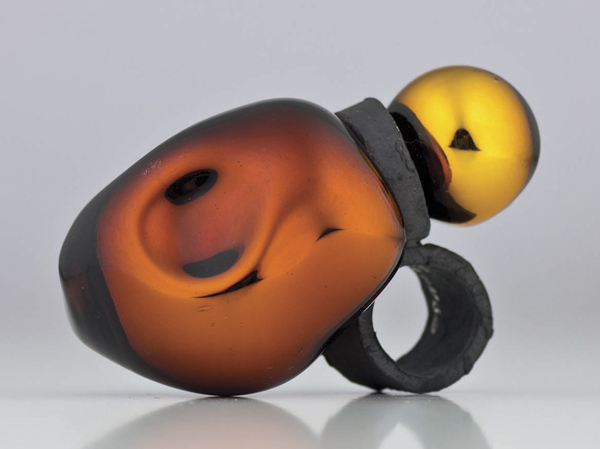 Aaron Faber Gallery in New York City is presenting the work of five master jewelers from Europe and America. In an impressive showing of innovative stonecutters and metalworkers, this exhibit celebrates the creative talents of these jewelers. Patricia Faber answers some questions about the choice of jewelers and what is so special about their work.
Susan Cummins: The title of your show is Dramatic Jewelry. How would you define dramatic jewelry as opposed to any other kind?
Patricia Faber: The title of this show cannot be parsed. It is Dramatic Jewelry: The Five Masters. Usually, gallery show titles are headlines or banners to communicate the essence of the exhibition and to describe it to non-collectors as well as to the jewelry community. So the word "jewelry" in the title is essential. And in the presence of these works, their dramatic scale stands out. These are all artists exploring the sculptural possibilities of their media, and the works are large.