Galerie Noel Guyomarc'h, Montreal, Québec, Canada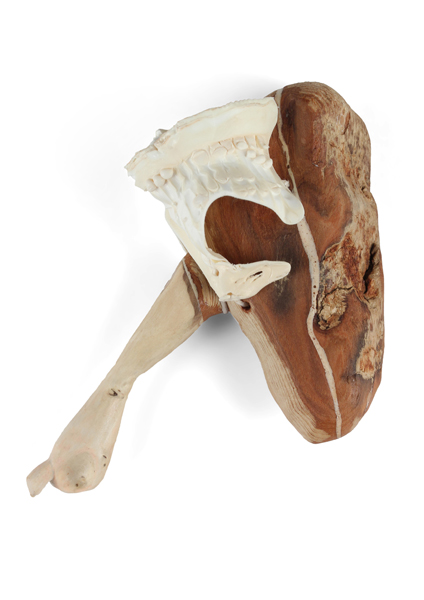 Ce qui n'est pas là was on display at Galerie Noel Guyomarc'h, located in Montreal, Canada, from October 4 to October 20, 2013. The artists included in this exhibition were Gabrielle Desmarais and Anne-Marie Rébillard. In this interview, Gabrielle and Anne-Marie both discuss their process and how their work developed for this exhibition.
Missy Graff: Please tell me about your background. How did you become interested in making jewelry? 
Gabrielle Desmarais: When I first began college, I studied administration while making fashion jewelry for small shops in town. It took some time to realize that jewelry making was an option for me. After giving birth to my first child, I decided to go back to school to complete the jewelry program at the Montreal Jewellery School.
Anne-Marie Rébillard: I felt the need to learn how to work with my hands after I tried a different program of study where I was unsatisfied. I applied to the École de joaillerie de Québec, and I knew quickly after I started that I had found the training I was looking for. I realized that I could express myself through jewelry. For me, jewelery was slowly becoming an artistic medium, just as painting or sculpture can be.