Shibumi Gallery, Berkeley, California, USA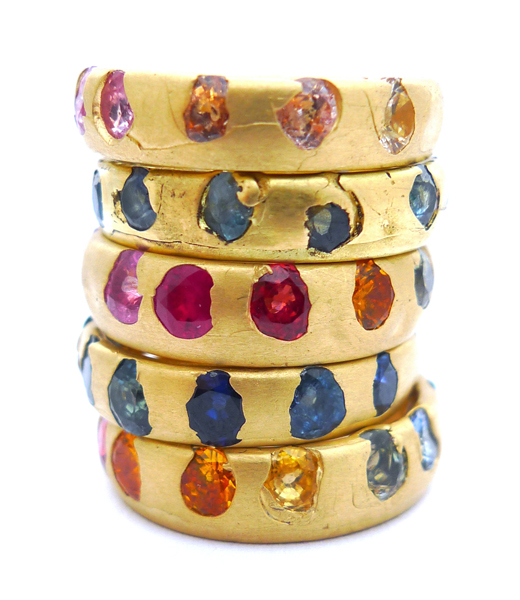 Opulence was on display from February 4–24 at Shibumi Gallery, located in Berkeley, California, USA. This exhibition featured works by two British jewelry artists—Polly Wales and Jo Hayes Ward. In this interview, Polly and Jo provide us with insight about their process and the concept behind their pieces. 
Missy Graff: Please tell me about your background. How did you become interested in making jewelry? 
Polly Wales: I initially studied sculpture, but I couldn't really come to grips with the convoluted language of fine art. It felt so removed. After a few years, I wasn't sure why I was trying to communicate in what felt like such an indirect form. A few years later, my passion for making drove me back to the university, where I studied jewelry. I loved making for making's sake and making decisions from an aesthetic viewpoint rather than a totally intellectualized one. That said, for the first few years of my jewelry career I was still in pursuit of marrying the two, and it was while I was studying at the Royal College of Art (alongside Jo Hayes Ward) that I began my investigation into casting materials together. I was making jewelry that never had a perfect moment; a moment of shiny newness that heralded, somehow, the beginning of the end; or jewelry that demanded to be kept pristine, polished, and safeguarded. So, I started casting stones inside the metal, creating pieces that always had unique outcomes, and if worn forever and a day, would always be changing and revealing something new, the gold wearing away to reveal the stones buried within. This process became the backbone of my work.