Facere Jewelry Art Gallery, Seattle, Washington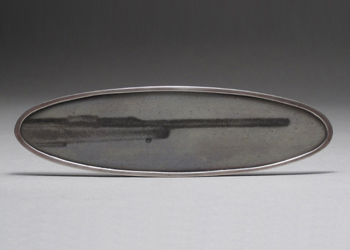 The last time we caught up with Facere was in April for the Feast of Beads show curated by Gail Brown. We heard how Karen Lorene got started in the gallery business 40 years ago and about a book she wrote about the process. This time around, I wanted to learn a bit more about Facere's interest in contemporary and antique jewelry and how these might fit together in their space as well as to find out more about their current show called IdioSINcratic.
Susan Cummins: I understand that you feature antique and contemporary jewelry in your gallery and have an interest in both. Do you ever organize exhibitions that combine the antique and contemporary jewelry? If so please describe one.
Karen Lorene: We always have antique jewelry on display and jewelry art on display. We have found there is cross over interest because the customer who likes unique jewelry (one-of-a kind, particularly) likes both the uniqueness of antique pieces as well as the strength and uniqueness of contemporary jewelry art.
I understand that you are also an appraiser and I know you wrote an article about getting contemporary art jewelry appraised for the AJF website. How did you become one and what kind of appraising are you often asked to do?