02/29/2012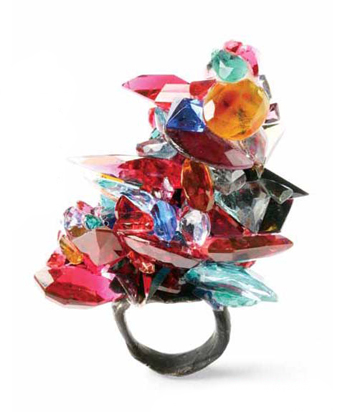 I confess. I've always been a sucker for greatest hits compilations. Even when I have had every record, tape, or CD from a recording artist, there has been something seductive about hearing all the great recognizable tunes, one after the other. From music through top-ten lists to weighty tomes of literature, I simply cannot resist the concept. Perhaps worst of all, I am a coffee-table book junkie. These admissions alone make me suspect to review 21st Century Jewelry: The Best of the 500 Series.
To be clear, editor Marthe Le Van never uses the term 'greatest hits.' But she has taken the concept, turned it on its ear and produced a unique look into contemporary art jewelry spanning the past 31 years and published over the past ten years in the 500 Series publications. Admittedly she started with a wealth of diversity and imagery, juried by some of the better makers, gallerists and curators in the world. I could have forgiven her had she just pulled a few works from each 500 title and called it a book, but forgiveness is not necessary. Instead she has thoughtfully considered how she might review the past ten years to give us a fresh look, through fresh eyes, with commentary from a variety of jewelry enthusiasts.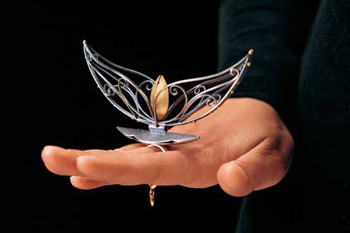 Eighty artists from around the globe were asked to select pieces that exemplify the evolution of recent art jewelry from any of the 500 Series books. They were also charged with justifying their choices in print and their comments pepper the pages of this book alongside their choices. I can't compliment her enough for this conceit. It has allowed me to revisit each work in a different context with the thoughts of others to consider. Those thoughts and declarations have increased my appreciation for the work's promise and potential importance.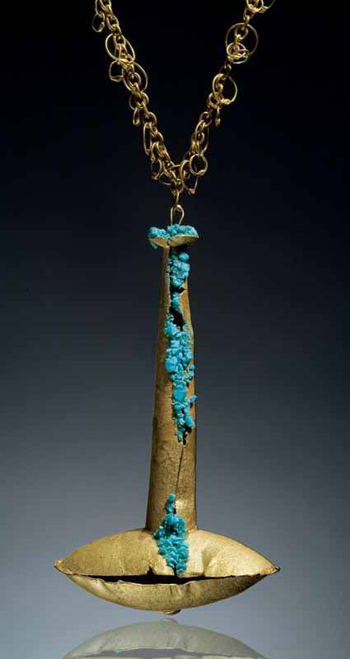 Additionally, she asked a group of collectors, educators, jewelers and curators to describe the past ten years in jewelry and to predict the next ten years' development. (Full disclosure – I was one of those asked.) It is no surprise that the synopses and proclamations are as diverse as the authors. But they inform nonetheless.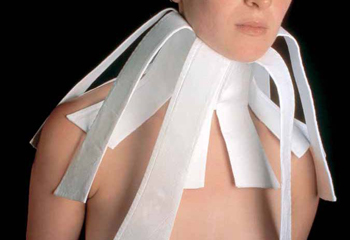 The images are exquisite of course and the text, though unusually presented, is very readable. Words within sentences are capitalized, bolded, or otherwise set off for emphasis. Le Van has included short biographies of the jurors, a welcomed treat for bibliophiles.
 It is important to acknowledge the problems with any greatest hits compilation. The 'hits' had to have originated under a set of criteria that are always open to question and interpretation. Secondly, a group of  'someones' had to support the entries with enthusiasm, marketing and probably money. The discovery of extraordinary works by an unknown artist happens occasionally but is rare. This compilation may not suit everyone, after all jurying depended on submissions and was subject to the biases of the jurors. Perhaps we should call these great hits. Or greater hits? Semantics aside, maybe jewelry that deserves to be worn is all that is necessary.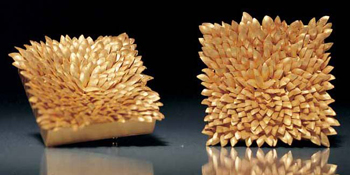 Do I embrace every selection, thought and prediction? Of course not; none of us would. That may be one of the important features of any curated collection; it allows us to compare our biases and choices with those of others and then to hone our thoughts. I might choose differently tomorrow because of what I learn today. That is the mark of a good argument, presented well.
I encourage you to take a look, read critically and open yourself up to the variety of opinions of the contributors. Then make your own list of greatest hits. You will revise it time and again as you revisit it. Some of your choices will stand the test of time, some won't. I find that exhilarating and intimidating at the same time. But the challenge assures growth and understanding; high praise for any publication.